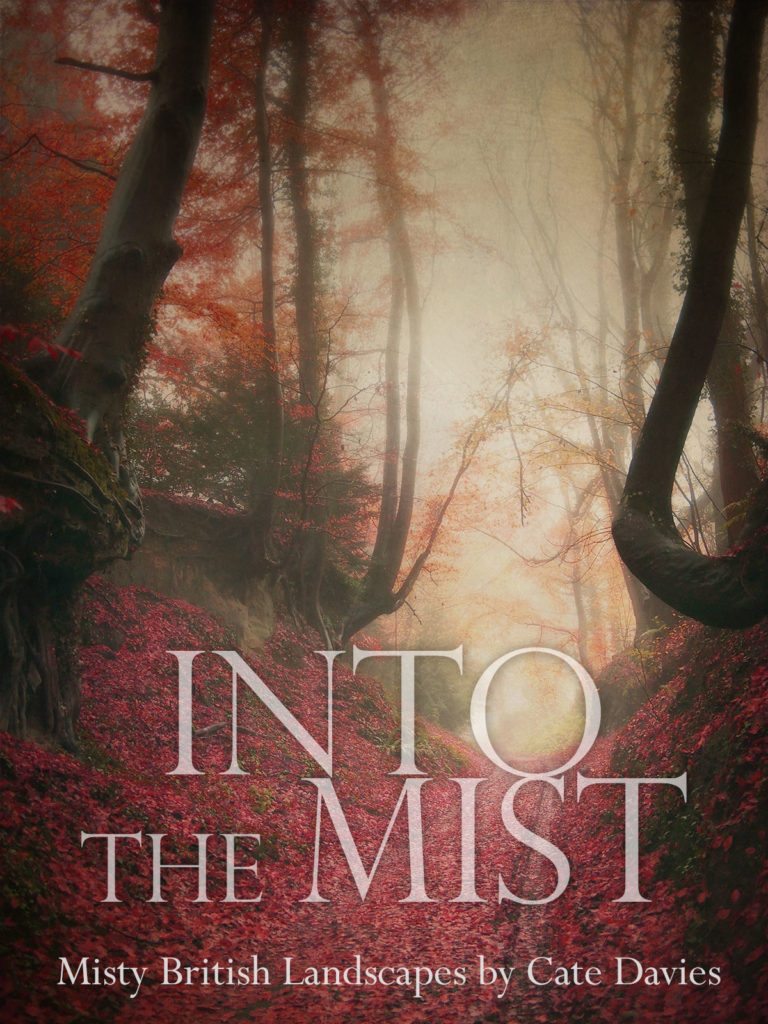 I get tired of seeing my own work, which is why it's one the greatest privileges I know to host Cate Davies' artwork. She's been my favorite photographer for years and there are times when I believe I've done little else but try to copy her style. If I have a style of my own, it's because I was unsuccessful copying hers.
The first time I contacted Cate was to express my jealousy over her mist. We were developing similar styles and I kept seeing her work, but she had that advantage, being in Britain. I was in the states, where mist is a rarity, and usually found at the time of day when I've just gone to bed.
Britain is know for it … The Mists of Avalon, London fog … I've seen countless images of misty Britain, but most fell short for me. They were too clean, there was nothing in that mist. Cate's was different, you knew there was something in there. The mist wasn't just optics, it had grit and texture. You felt the wetness, the chill, heard your own footstep as you walked through the leaves. You heard the crows.
You could be forgiven for thinking, looking at Cate's work, that it's always misty in Britain. It's not. I'm sure the sun does sometimes shine in Bury St. Edmunds, but I'll never imagine it any way other than what she's shown me. It's too perfect that way.
I was lucky enough to watch her work a few times. I take a lot of photos then sort out later what I like. I believe she sees the image complete before she reaches for her camera. I might take two hundred shots in a location. She might take three or four. That's her secret, her eye.
Her technique involves a lot of experimentation, working quickly she manages to pull things out most of us would have never seen. She has the eye of a cinematographer, the hands of a painter. She sees the world as it should be, full of beauty, mystery and a hint of magic.
Occasionally in these misty images, the sun comes out to play. It was incredibly hard picking these pieces out. So many of Cate's images contain mist, it's like a favorite color, always sitting there on her palette ready to dab a bit on. Some are nothing but mist, faint shapes lurking in the background. Sometimes the mist rises out of the light, sometimes it's trapped in the dark. Sometimes it's blowing away in the morning breeze, being melted by the sun.
I'm sure she would have picked out different ones, though some we would agree on. These are classic British misty landscapes, timeless in a country where timeless dates back thousands of years. You can pick out your own favorites here, which is an archive of most of her misty British landscapes. And yes, all of these images are available as art prints from The Wytchery, or for stock images as well.