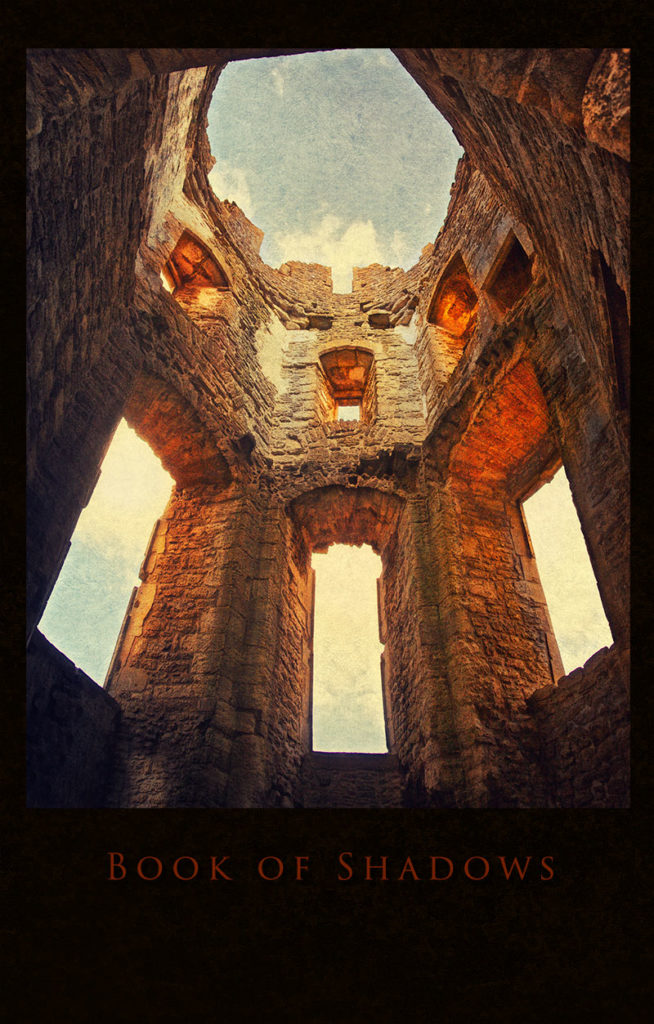 Your Book of Shadows is your work, your craft. It deserves something a bit nicer than your high school notebook. These hard backed journals cast a spell of their own, with beautiful artwork and excellent craftsmanship.

Cover image of The Lady's Tower at Farleigh Hungerford Castle in Somerset, Great Britain by Todd Atteberry. The back contains a quote by William Butler Yeats and a pattern based on one by 18th century British artist William Morris.

I know of the leafy paths that the witches take 
Who come with their crowns of pearl and their spindles of wool, 
And their secret smile, out of the depths of the lake.

It's as romantic as it is witchy. You don't need to be a witch love these journals, just an imagination and something to write. Great for authors, students and someone you love.
Features
Size – Width 5.2″ Height 7.3″
128 pages
90gsm paper stock
Wrap around hardback cover
Fully printed design on the front and back
Available in a selection of ruled, graph or blank pages
$30.01
Buy any two get 15% off
Printed and fulfilled through RedBubble who pride themselves on getting things right. If you do have a problem, they'll either organize a replacement, provide you with a store credit or give you your money back. Your choice.
Cover image available as a fine art print from Wytchery Art.