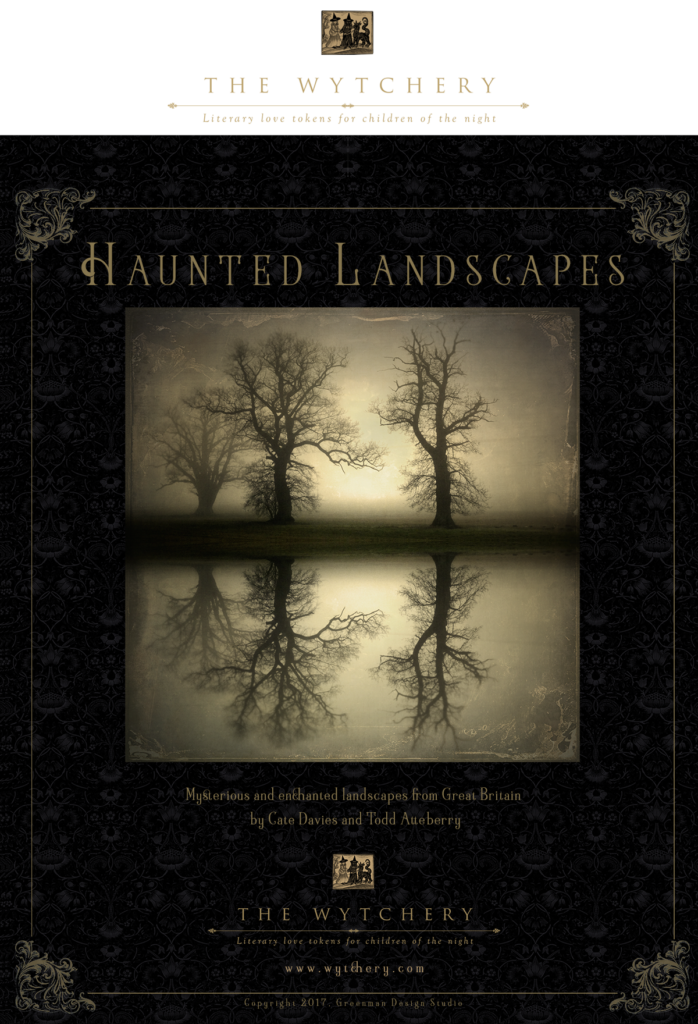 You wake up before dawn and wander down to the river, the frost covered branches of trees slowly emerge from the mist. It's another enchanted English morning.
The landscape of Britain has not only inspired some of the world's great visual art, but poetry, prose and song as well. It's no wonder, or perhaps it is … the wonder of one of the most enchanted landscapes on the planet.
British artist Cate Davies and American Todd Atteberry capture these scenes with their own painterly style, bringing twelve months of mysterious Britain to life.
Outer border based on a design by nineteenth century British artist William Morris.
Calendar is 11.7″ wide by 16.5″ tall, with large color images printed on 200gsm satin art paper with a tougher cover.
Choose the month you wish it to start on!
Tough wire binding and hanger with stunningly sharp digital printing.
Images are suitable for framing once the month is complete.
What do you get for the price?
In addition to a stunning wall calendar, you get the satisfaction of knowing you bought from independent artists, with tastes and thoughts similar to your own. These images are a labor of love, the locations are places that if you're reading this, you'd likely to want to visit.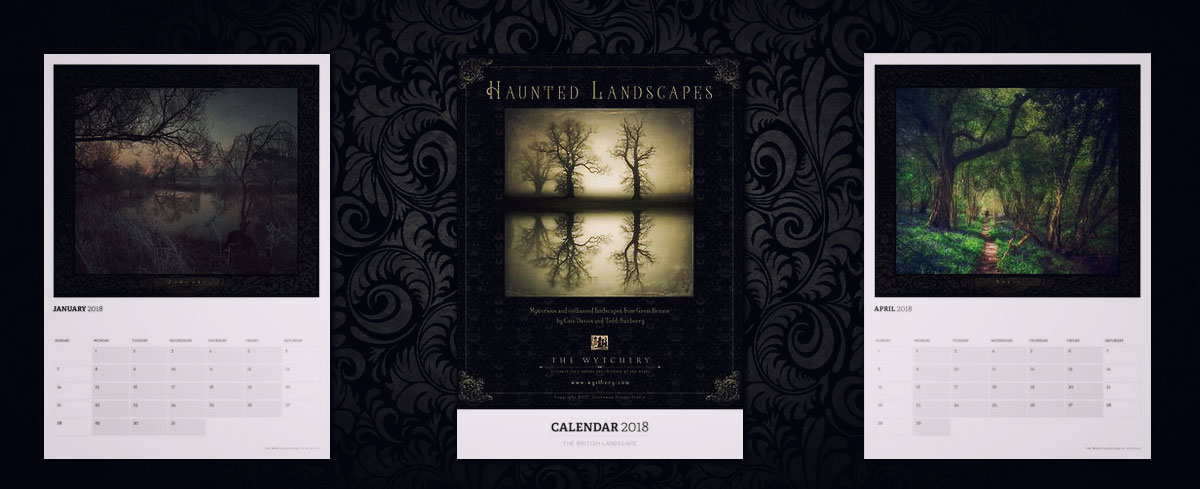 January – The River Avon in Frost, Todd Atteberry, artist
February – Bury St. Edmunds in Winter, Cate Davies, artist
March – Roman Bridge at Castle Combe, Todd Atteberry, artist
April – Wiltshire Bluebells, Todd Atteberry, artist
May – Towards the Tor, Todd Atteberry, artist
June – From Bratton Camp, Cate Davies, artist
July – Somerset Path, Todd Atteberry, artist
August – This Is The Sea, Cate Davies, artist
September – The North Pennines, Cate Davies, artist
October – The River Lark, Cate Davies, artist
November – Yew Tunnel, Cate Davies, artist
December – Winter On The Wing, Cate Davies, artist
 Calendars printed and fulfilled through RedBubble who prides themselves on getting things right. If you do have a problem, they'll either organize a replacement, provide you with a store credit or give you your money back. Your choice.
The Months