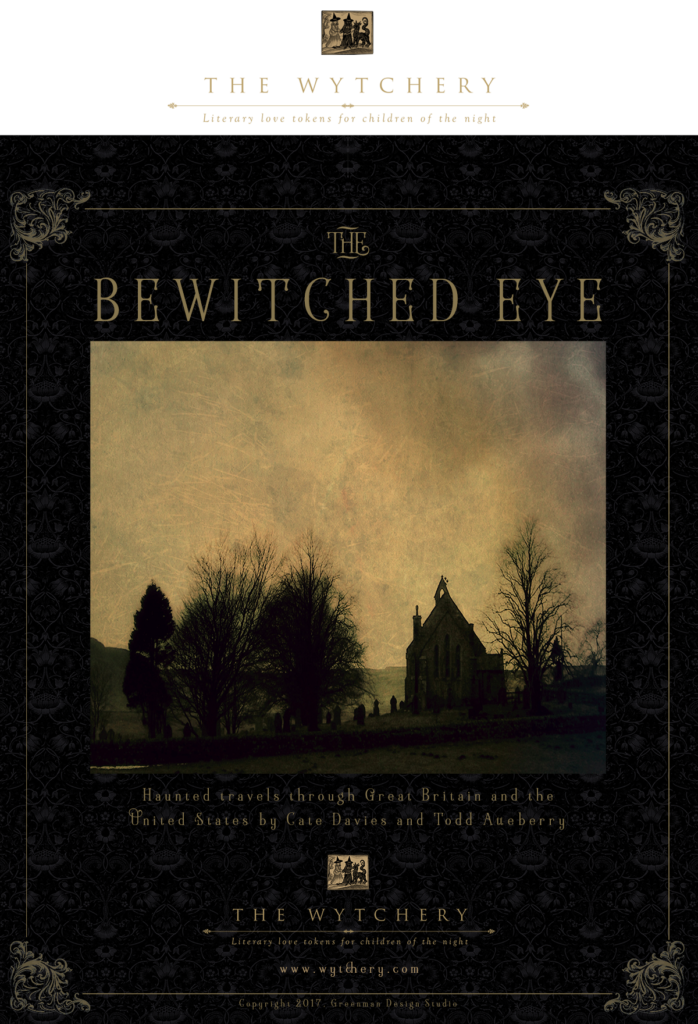 There are those who will cross an ocean to visit stones, who prefer their castles in ruins and love to picnic in graveyards. This calendar is for them. What wanders the cloisters of Lacock Abbey, the Witch House in Salem or your own local churchyard? In this case it's British artist Cate Davies and American Todd Atteberry, wandering for the Wytchery.
Outer border based on a design by nineteenth century British artist William Morris.
Calendar is 11.7″ wide by 16.5″ tall, with large color images printed on 200gsm satin art paper with a tougher cover.
Choose the month you wish it to start on!
Tough wire binding and hanger with stunningly sharp digital printing.
Images are suitable for framing once the month is complete.
What do you get for the price?
In addition to a stunning wall calendar, you get the satisfaction of knowing you bought from independent artists, with tastes and thoughts similar to your own. These images are a labor of love, the locations are places that if you're reading this, you'd likely to want to visit.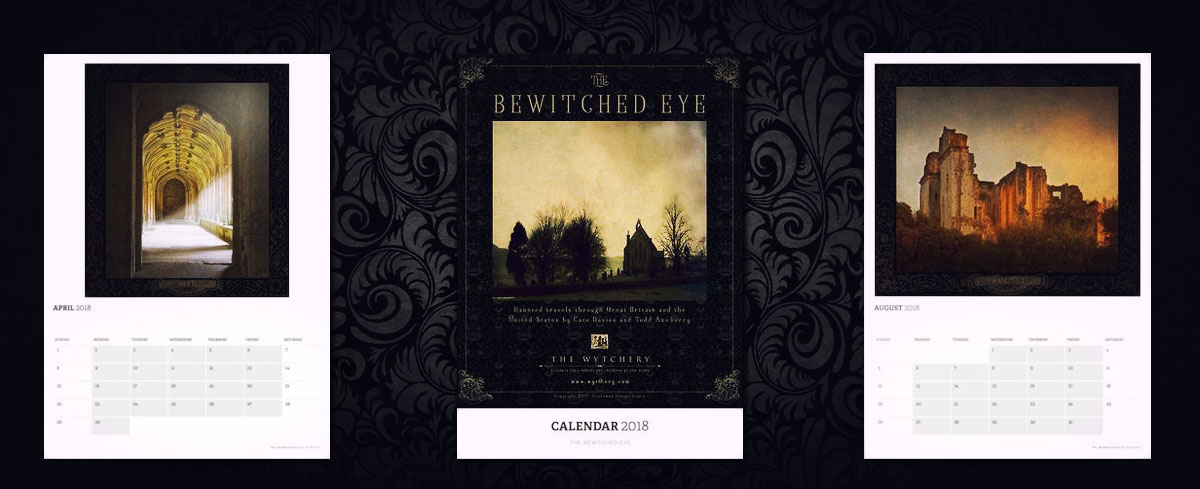 January – Crow On Sarsen, Avebury, Great Britain
February – Tombstones in the Mist, Bury St. Edmunds, Great Britain
March – Churchyard Crow, Bury St. Edmunds, Great Britain
April – The Cloisters, Lacock Abbey, Great Britain
May – Maggie Wall Memorial, Dunning, Scotland
June – George Hotel and Pilgrims' Inn, Glastonbury, Great Britain
July – Farleigh Hungerford Castle, Great Britain
August – Old Wardour Castle, Great Britain
September – Grotesque, Hempstead House, New York
October – St Mary's Churchyard, Bury St Edmunds, Suffolk
November – The Witch House, Salem, Massachusetts
December – The Cathedral, Bury St Edmunds, Suffolk
The Bewitched Eye now only $34 via RedBubble.com
 Calendars printed and fulfilled through RedBubble who prides themselves on getting things right. If you do have a problem, they'll either organize a replacement, provide you with a store credit or give you your money back. Your choice.
The Months