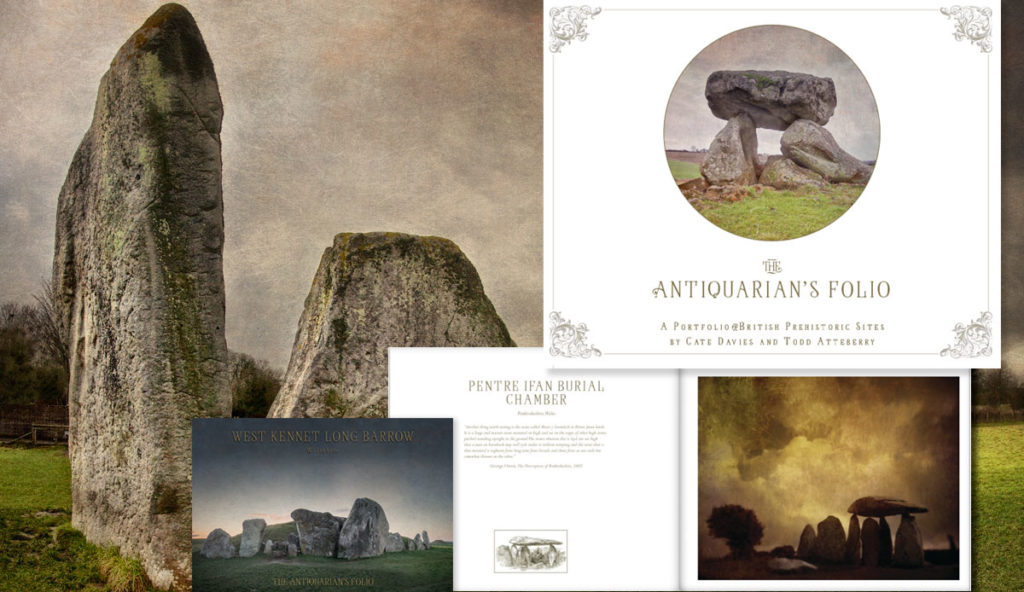 Step into ancient landscapes which still bear the mysterious marks of humanity thousands of years later

Everybody knows Stonehenge, but there are countless sites just as fascinating and beautiful littered across the island of Britain. Long shrouded in mystery with little chance the full truth will ever be known, these sites have inspired generations of antiquarians, history buffs and lovers of the mysterious and unknown.
With twenty locations and full color plates by British artist Cate Davies and American interloper Todd Atteberry, along with excerpts and quotes from the antiquarians who first wrote of these places, centuries ago. Inset images from the original sketches and engravings.
A unique gift for history lovers, mystery lovers or for yourself.
Flexible, soft cover, high-gloss laminated cover, 25×20 cm
40 pages, 20 full colour plates.
ISBN Softcover: 9780464918165
View Prints From The Book