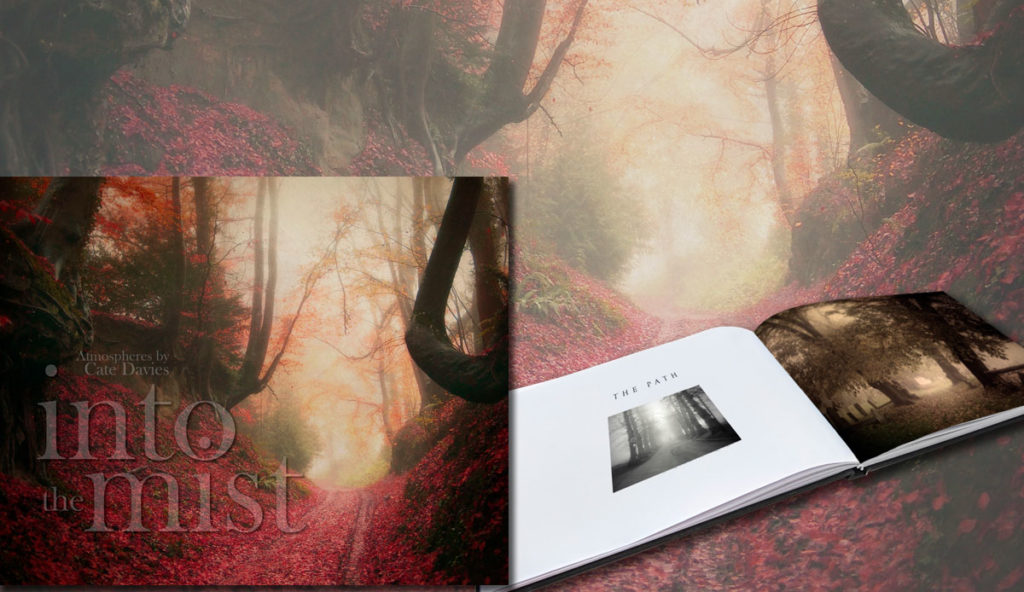 The British landscape cloaked in mist, from the churchyard to the witchwood
Explore the misty British countryside and towns with atmospheres by Cate Davies. From ruins in the churchyard at Bury St. Edmunds, to the woods of Wiltshire, Cate captures a timelessness in the landscape that sucks you in and keeps you there. It's the way you see Britain in your heart.

Select fine art prints from the book
Peruse prints from the book as well as other work by Cate Davis. Prints are available on a variety of surfaces including archival and giclee prints. Orders are fulfilled by SmugMug, so your satisfaction is guaranteed. Prices start at $40.
A note on pricing
Each of these books are printed individually which of course raises the price over a typical bookstore release. Refusing to sacrifice on the quality of printing or paper raises the price as well, but as a result you have a unique, high quality book.
You're also supporting two artists who unfortunately aren't particularly well paid in this gig. We appreciate that.