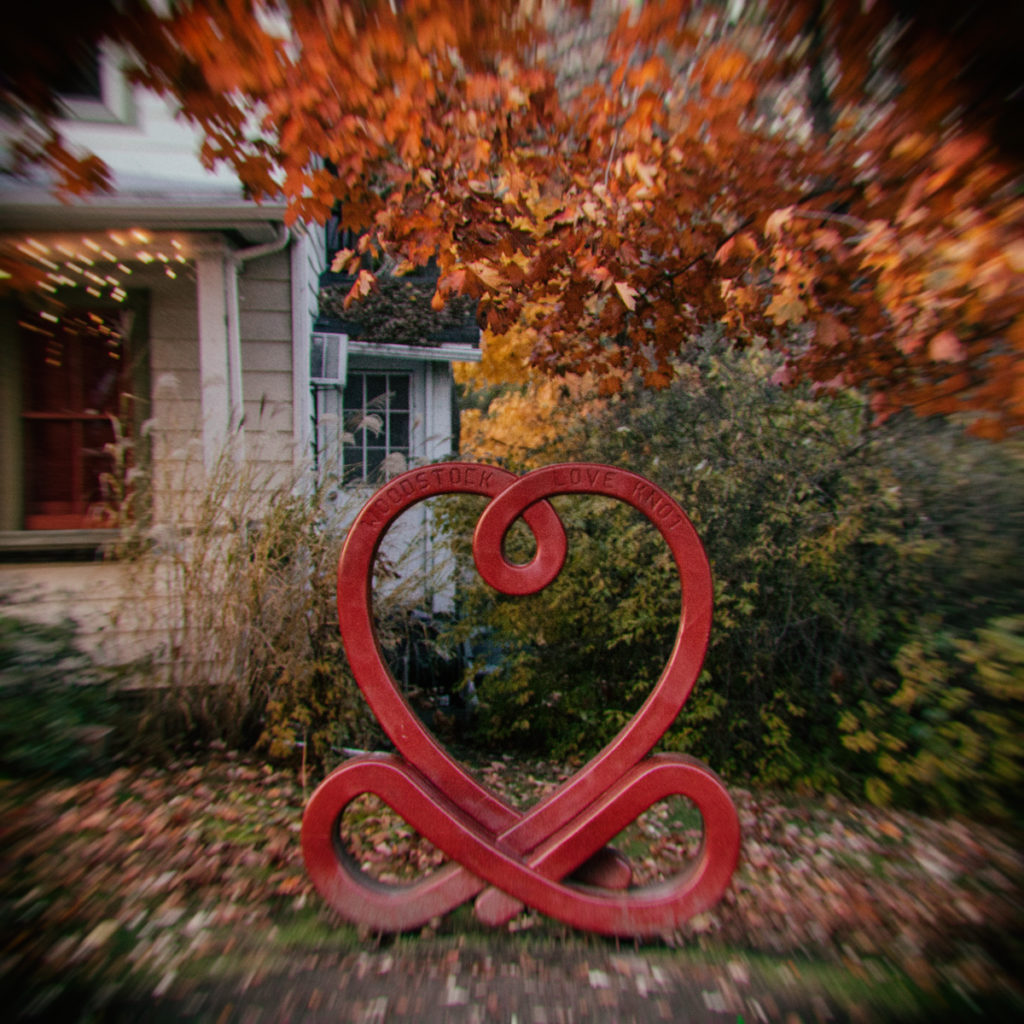 This month I focused on love, a topic near to my broken heart. With a heart in that condition it was inevitable that this would be a dark month. So I thought, why not celebrate that? Most of the people I know are going around at the moment with a broken heart, bruised heart or cold heart. I don't want to end up this way again, nor any of those ways. So I looked at myself, deep down and yanked that shit out. When you do you see the patterns in your life, how you get to where you find yourself again and again. You learn how to avoid repeating them, unless it's a pattern you want, or are destined to repeat till you get it right.
I'm coming out of the month in a better place than I started it. Beautiful things blossom in the spring, and once more I'll be going on the road, the ice melted away. Here's to new starts.
Anyway, this is what I learned along the way.
Love is a surprisingly popular subject on the internet. Particularly when you put the words sex and goat in the same headline.
There are some songs you simply can't hear. Get them off your playlists as soon as possible, They're like sniper fire straight into your heart.
Love like the poets wrote, not necessarily how they lived. Art is an inspiration, but artists are mortal. The romantic poets wrote of great explosions of love, love that never dies but makes us immortal. Take their inspiration and live it. Once you have, you realize it's the only way to ever feel fully alive.
If you've been in a long relationship and find your heart broken, congratulations, you defied the odds. Most relationships fail and that takes two. Usually a person stops feeling what they felt in the beginning and the love loses its shine. You're in the minority, it didn't happen to you. You held onto your love and watched it grow. That's what's supposed to happen, and now you're supposed to hurt like hell. It's a small price to pay to love that way.
For love to survive, it has to grow. All living things are growing in some way. When they stop, they begin to die and love is no different. To grow, an organism needs energy. In love, that energy is found in learning something new about the other person, because to learn something new means you have a little more to fall in love with. When you stop learning anything new, you starve love of its energy and it begins to die.
Love is harder when there are kids involved. The heart you don't want to break most is the child's. That's where your deepest regrets will lie later on.
Some of us aren't made for sex without commitments. In The Spy Who Came In From The Cold, Richard Burton's character says "She offered me free love. At the time, that was all I could afford." In truth, that's the kind of love you can't afford most.
I'd rather love fully and with passion for a short time, and end up alone, than to settle for less than that for even a day with someone else. If you hold yourself to that standard, you have a chance at something beautiful.
When you've lost your lover, don't let go till it feels like the time is right. Knee jerk reactions can break more than you realize at the time. Your heart may be broken, but that's no reason to break theirs too.
Do all you can to keep your love alive. Don't let a part of you still say "if only I would have done this …" It's only when the decks are truly clean, that you stand a chance for something else to come back in and fill you that way again. If she still lives in that corner of your heart, you can never give your whole heart to another.
When you think you're over it, give it a few months and think again. If you still believe, then it's time to think about the rest of your life. If you have doubts, don't rush it. You still feel love and that's the most beautiful feeling in the world.
The bonus to having your heart crushed is you live through it. When you're old enough, when you've done everything you could, held on till your fingers were smashed by their boots and forced to let go, and finally made your way through the pain, you discover something. You have no fear. No matter what you do from this point on, it's bound to be better than how you felt last night. Which means you get to do anything you want, Dream big dreams, think big thoughts, and if you fail, keep trying till you get it right. She's the last person that ever gets to tell me I can't do something.
I think this is the most important bit. For some of us, love requires being an open book. When you close even a part of yourself, communication breaks down and a cancer begins to grow. Love should be impeccable, always doing the right thing, even if it's the hardest thing. You'll screw up, you're human. But it's what you should aspire to. Communication is how you fall in love, how you let love grow, and when it's in danger how you save it. We put up walls even without thinking of it, and pretty soon you either find yourself on the outside of someone's wall, or walled in yourself
My kid made me a listen to a song recently, which said it better than I ever could.
I can imagine the moment
Breaking out through the silence
All the things that we both might say
And the heart it will not be denied
'Til we're both on the same damn side
All the barriers blown away
For once I'll let him have the last word.