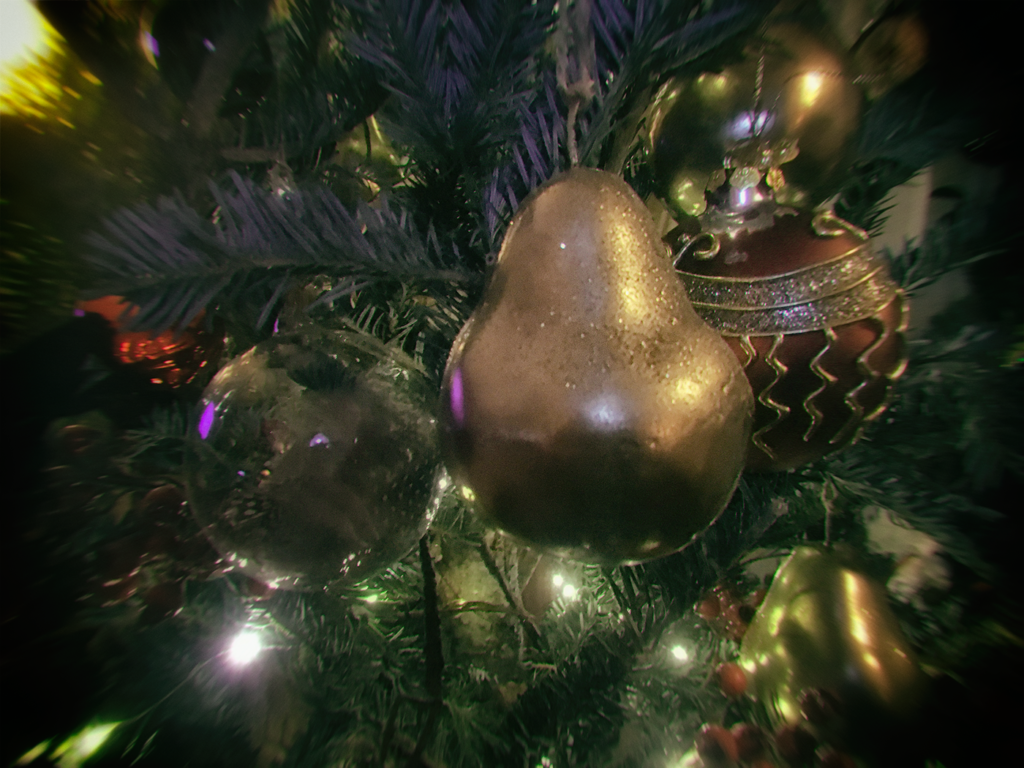 Author's note: This is long. If you're in need of this article, you likely have time to read it. It contains a lot of personal information. You might ask why. I'll respond. Getting advice on how to survive Christmas from someone who is quite happy is totally, and utterly fucking pointless. You won't believe them. I'm not in any way happy this Christmas. It's a bonafide crisis situation. We're in the same boat, we're in this together. You need to know that before you start reading. Now that you do …
+ + +
For many, Christmas is the most depressing time of the year. I've been researching that this morning, and that's the standard lead sentence to most of the articles.
So what if you already have a dark personality? I'll be honest. I've read several of these and find most of the advice just doesn't apply. It's a question of demographics. Depression during the holidays is common, that's obvious. So most of the authors of these articles look at how depression affects mainstream society.
If you're reading about depression on this particular website, chances are you don't really fit into mainstream society.
We're different. We seek out the gothic, the dark and the dead, the tragic and forlorn. At Christmas, these things come to find us. Perhaps this is the one day of the year we wish they didn't.
But there they are, in stark living … well not color obviously. Black.
I consulted Psychology Today who told me how important it is not to spend Christmas alone. Not only my physical and mental health are at risk by doing so, but it could eventually shorten my life.
Oh? Tell me more? How quickly can I check out?
Unfortunately for those with a suicidal bent, it doesn't do it any time soon. It's a long, agonizing process, best avoided.
The articles say it's important to get involved in holiday activities, even if it means suggesting them to friends yourself, and most of all, putting on a smile and appearing to be happy. "Yes, it takes a huge effort to put on a smile and participate, but doing so is an important investment. The holidays do provide an opportunity to get closer to people which will pay dividends once January rolls around." Was this written by a psychologist who doubles as a banker or what? Don't be depressed around others or they may not want to play with you later? Listen fuckface, these people are supposed to be our friends and family. If yours holds a grudge against you for being down at Christmas, you need new friends and family.
So alright, if you suffer a bit of depression, a bit of melancholy at the first whispering of the word Christmas, then chances are you'll find good suggestions in most of the articles. Sometimes all you need is a little lift to get you through.
But there comes a time where the problem isn't a little depression. It's the fucking black dog. It's finding yourself on a ship at sea, in the dark of night, you're on the deck and you look at a life preserver and it reads Titanic, and you notice the iceberg. Or you look at your speedometer and it reads ninety miles an hour and you're on a dead end street. You realize you better do something, but you don't know what, and your options are severely limited. Or you have no options, but to face this one alone.
You better have a plan.
That's the predicament I find myself in this year. The good news is it usually isn't sprung on you all at once. Quite often the holidays follow an arc, continually growing more grey with each passing year, so you get a chance to develop some skills at dealing with it. Or at least a better idea of what doesn't work.
Depression can come in many forms at the holiday. Melancholy is a frequent visitor, particularly for those from a fairly large family, because that means more of those people are missing now though death, and also distance.
That's part of my problem. My sister died about a decade ago, leaving me with one. Mom died just after Christmas two years ago, dad a couple months back. Grandmas and grandpas all gone. I do have two nieces, scattered from St. Louis to South Carolina. You want them to be developing their own traditions, so a big family gathering is pretty much impossible. That part of Christmas is dead to me, and it's a blessing and a curse. For years I had to do my family gatherings and those of an ex spouse, which meant more traveling than celebrating. That was a nightmare. That's the plus.
I do have a kid, sixteen years old who lives with his mother but spends much of Christmas here. He's got a girlfriend now, so I excused him to spend the day with her. That means starting Christmas eve, it's just me, and the memory of a love who is curled up in front the tree with another. We were supposed to be married next week. So yeah, I'd prefer to be alone than share my joy with others.
The experts recommend joining in other family's gatherings. Just mentioning you have no plans is likely to elicit an invitation they say. I'm sorry, I love the friends I have, but I don't want to spend Christmas watching them celebrate. Another recommendation from the experts, churches frequently have Christmas dinners. Whilst there is a certain surreal value to attending one of those, being the only publicly proclaimed pagan with witchy tendencies in my small town, I think I'll pass.
I will swing by my sister's house at some point for a bit I would imagine. But here's the important thing.
Your goal is to survive and not go down any further. Which means doing whatever the hell you want. Don't feel obligated to do anything you aren't in the mood for. True, spending time with friends and family can help, But not always. If you don't feel it, don't do it.
Speaking of survival, get some of the basics out of the way. If you have guns in the house, get them out. Dull the knives. Dump the pills, If you don't think you can make it through the season, get the fuck out of the house and go someplace safe, even if it means staying with friends. Unless you're a real dick, chances are being in someone else's house means you're less likely to splatter their walls with your blood or turn blue in their bathroom. Avoid hotels, for they have maids to clean up the mess, no guilt.
I've had one friend who checked out at Christmas. I don't want to follow in his footsteps.
Of course if you're like me, you do keep one escape mechanism around, that one cyanide pill to be used for the ultimate emergency. Lock it away and give someone else the key. It's Christmas, not the end of the fucking world. You can survive it.
If you're one of those people who have fantasized about driving off a cliff or into oncoming traffic, give your keys to someone else. That also means at some point someone will check on you to bring your keys back. Knowing people are going to be looking after you, making sure you're alright is a good idea. It forces you to personalize suicidal thoughts beforehand. If you visualize your best friend finding your body, you might well be less likely to impose that burden on them.
If your best friend would love you dead, then give them the cyanide pill in eggnog and your keys to someone who gives a shit about you.
Another risk factor I face is alienation. I live in a small town in the Bible belt. I have a few friends, mostly married couples. If you're like me and wounded in love, chances are you don't care to be around a happily married couple celebrating Christmas. Even worse, avoid being the only single person at a gathering of couples.
There are no community events planned outside of churches. No opportunities to volunteer. One article recommended calling people and going caroling. In this part of the country you'd likely to get shot for walking on their yard.
You could find some equally depressed people, alone as well and spend time with them. That might help, but the odds of you getting drunk and entering into a suicide pact increases exponentially. Don't be fucking tragic. And don't spend all your time on the phone listening to other people's problems. Sometimes it helps, you might think you don't have it so bad. Then again, you might realize it's worse than you thought.
For me it's worse than I thought. If you've got one or two risk factors for holiday depression, you've got a wintry mix on your hands. I've got the makings of a perfect storm. I got the loss of family, recent deaths, looming financial crisis, the first Christmas alone and then there's the woman.
Doing something creative is a great way to break out of the holiday doldrums. Show people how you really feel about the season. You'll feel better. We found Christmas caroling to be great joy. 
I'm one of the lucky ones. I found the love of my life. We had the most amazing love story, held onto unrequited love for six years, then came together in an explosion of love and madness I couldn't have imagined. She left a comfortable, albeit loveless relationship for me and when we finally met, we married in a stone circle thousands of year old that very night. Most of our time together was by both of our accounts, beautiful, at times perfect. Certainly more so than with anyone else we've ever known.
But our time apart was hell.
There were two children involved. Her daughter became an accidental pawn and was used as an excuse to split us up. She went back to her ex, to bring the family back together. It didn't work, it got ugly, she turned to me and I devoted the next year of my life to them. Time, money, passion, everything I had. I loved every minute of it, but it used me up.
She wanted to get married this Christmas. I flew over to stay awhile and this time the three of us found it worked naturally. It was an experiment in domesticity, to see if this could lead to where we wanted to be. We all agreed it did. My child was brought into this as well this summer, when they visited here. They loved it, wanted to move here and decided this would be a better place to be at Christmas. That was even better, our first Christmas in their new home.
All we needed was for her to decide where we would live, here or there. Instead she ran.
I saw it coming, I told a friend between our two experiments in domesticity that she would end it, and she'd do it in a way that made me the culprit, so her daughter wouldn't lose faith in her. I was right. She did the one thing she knew I couldn't take, which forced me to give up and I was indeed seen as the one that broke our family apart.
She wanted me to be a father figure for her daughter. They both talked about taking my name after we married. Her daughter told me she wanted us to work it out, it was all up to me, but her mom didn't believe that. I was told her daughter's opinion was "why would you even want him back."
She told me, it didn't matter what I said, her daughter would believe her, because she knows her, and knows she's not a bad person. I have trouble with that. Ignoring the consequences of your actions isn't the same as acting without intent. I won't say she's a bad person. I'll just say I never knew she could cause so much pain and seemingly not even care. I didn't realize she was that cold.
She always said I knew her better than anyone else. You had to know her that well to know what happened and why. Because she kept that side of things closed to everyone else. And she was right. Her daughter's last words for me were "fuck you."
All that's bad enough, but the ex did turn up this week.
She wanted to know how I was and I was honest with her, one of the few people I have been. I told her not too good, reeling from the losses, wracked with guilt because of how her and her daughter saw me, and the disappointment from my own son. He loved her daughter like a sister, the sister he always wanted. He got the blame for cancelling the Christmas plans, but that that was her imagination. He planned on being here, and nothing could have kept him away.
That was not only his sister, but he looked to my ex as his momma. He was angry, he stood up for me, she stood up for her. She made my son her own, and walked away from him with barely a word, angry at him for being angry at her. Now it's broken irrevocably, and no one even knows why.
But it felt good to talk to her. It felt like she cared, like we might even not be finished. For a few moments, it felt like I had my best friend back.
Then she decided it would help me to hear she's seeing someone else. The woman who swore eternal love to me lasted less than a couple months apart before turning to another. I know her well, that first rush of love and passion … I've been there with her, I'm sure she's quite happy. I was just thankful my kid didn't do what they expected him to do, but was instead here. Otherwise I wouldn't be. That was the low point, bottoming out.
So now I live with that. The eternal missing of her and her daughter. And then there's the sexual jealousy. That tears a person apart. They say that men think of sex between 1 and 388 times a day. If I'm in the middle that puts me at 194 times a day. And after being with her, I should be put at the high end of the scale. That's a 194 times a day imagining her in the arms of someone else, and that seems about right.
That alone is enough to really fuck up your day. If you've been through it, you know what it's like, and you're a lot less likely to do it to anyone else. I was and am, faithful to a fault. She's not wired that way, her idea of honesty and faithfulness never matched mine. She never had it happen to her, so she hasn't a clue. I hope she never does. I don't think she would make it through.
So that's my story … financial ruin, trapped in a house full of ghosts, which I can't sell any time soon, in a town where I can't earn a living, the loss of my old family, the loss of the new family. The loss of a girl who felt to me like a daughter, the loss of a woman who was once my wife and was going to be again, who is now gleefully boning another and once more falling in love.
Merry Christmas Todd. Season's fucking greetings.
Remembering the past, where you felt at home can give you warm, fuzzy feelings. Or not. There's nothing warm and fuzzy about this, but it does exorcise some demons. Oh who am I trying to kid, it's as fucking painful to watch as it was to make. This one goes out to the one I love …
+ + +
Why am I baring my soul to you, gentle reader? Well if I can make through this, I bet you can as well. Indeed, you may have it worse than I do, but if you do, you must have really been trying hard.
So how do we get through this?
First off, do what I just did. Get it all off your chest. It doesn't matter who you tell. Tell the best friend you've already told a dozen times. Call a suicide crisis line and tell them. Or start a website and tell a bunch of strangers on the internet. It doesn't matter, just vomit that shit out, and get it out at the beginning.
Now you've got some time to kill. If you're like me you don't work much between Christmas eve and January 2nd. You need to fill it.
New year's resolutions are a joke for goths, We don't follow the crowd, so we're less likely to quit something on the days that other people choose to do it. Do it at Christmas instead. That gives you a week to get in front of the crowd. Be a trendsetter,
Plan a project, or better yet, multiple projects. I'm tackling a couple of work projects, just to keep a sense of normality and to not fall behind because of the holidays. Use this time to get your shit together. Chances are if you're this bad at Christmas, it's been coming on for a while and you've been letting things slip.
Clean the house, that really does help. Wallowing in filth might seem romantic at first, but eventually you've got to clean that shit up. The longer you wait, the harder it is.
Start an impossible project, or at least an improbable project. Christmas is a time of magic and miracles. You might find that magic imbues what you're doing with a special purpose that lets you complete it this time. I'm writing a book this Christmas. I've planned it for years, but not got around to finishing it. Most of us need solitude to write. So turn what makes your plight so dire into an advantage.
I also have a room torn apart that needs painted, so I'll be pulling hundreds of staples from the floor over the next week, patching holes in the wall and taping woodwork. I might not get it painted, but spending a bit of time on it will take me closer, and that's always a good feeling.
Anything that allows you to make progress in areas where you are stuck will help pull you out of your funk.
Exercise is good for the soul. Go to the woods and walk, keep walking till you're too tired to take another step. Then turn around and walk back. The woods in winter are a wonderfully melancholy sight – bare branches and crows.
Speaking of birds, now is a good time fill the bird feeders. If you're like me you haven't thought of it yet. But those little winged critters will love you for it, and you get to watch what shows up. If you can't find some pleasure in watching them fight for a spot at the trough, then you need to read the romantic poets and get back to nature. Start with Thoreau.
Slow down. Chances are nobody will be expecting anything from you till December 26 at the earliest. Let time pass slowly, and don't pay attention to the clock.
Speaking of the clock, it is said that at midnight on Christmas Eve, animals talk. If you have one, give it a shot. If you don't, find one.
There's a good chance that this is what Christmas will be like next year as well. So start new traditions, do things that have meaning to you at this time of year. My ex, or the bane of my existence, depending on how I feel at the moment, loves golden pears on the Christmas tree. When she told me that I loved the idea. It seemed to already be a part of Christmas to me. I can't forget her, I still love her for fuck's sake. So this year I have golden pears on the tree. Where I live it appears that golden pears aren't a Christmas tradition. So I had to find wooden ones and paint the fuckers. I added glitter because her and her daughter loves glitter.
Speaking of trees, it's where people and memories live on. Just don't make it completely a tribute to those who are gone. You might as well prop their corpse up in the corner if you do that. Instead I put my mother's and sister's ashes under the tree. I am a goth after all, and they both loved Christmas.
Usually a Christmas tree is a combination of what is passed on to you, or you compromise with other family members on. You don't have to do that any more. You can decorate the tree however the hell you want. That's surprisingly nice. At my ex's insistence, last year I even did a separate tree, with nothing but wooden apples as she thought that would be nice. It was and is.
This year it's the equivalent of the fucking Yule log. I get to burn it and think of her. She can have a spot on the main tree, but it's time to start carving her out of my life and traditions. I don't want all my memories going forward colored by her.
And remember, nothin screams Christmas like a sprig of holly or mistletoe on skulls.
You have to eat. It's your choice what you eat. Don't feel bound to any traditions. Don't worry about avoiding anything in particular, putting on a couple pounds unless of course you have health issues you need to keep in check.
Here's a thought which ties in with resolutions and diet. If you're one of those suffering from the loss of a romantic partner, and especially if that partner has moved on to someone else, now is a good time to think of revenge. I know, revenge isn't nice. But it's sweet, and if done properly there's nothing wrong with it.
So, take an inventory of things they didn't like about you, things that might have dulled their attraction to you. Focus on those. Become the best person you can possibly be. If doing those things for her, or him would have made you more attractive in their eyes, it likely will in others as well.
Nothing pisses off an ex like accomplishing without them, what you never would or could do for them. You want them when they see you next to go into a funk, think they made a mistake and feel some inkling of the pain you feel now. It's Christmas after all, a wonderful time to start down the path that leads to vindication and a spot of vengeance.
Is this nice? No. But understandable. You've been hurt, and you can't live your life worried that living a good life that makes you happy makes them miserable. Are they worried about how their newfound happiness hurts you? Hell no. Show them what they gave up, that you weren't full of shit all those times you promised to change. Change takes time, and if they couldn't wait, then fuck 'em. Chances are the changes they wanted to make in themselves won't be coming any quicker.
But go slowly. Let your ex be the one who jumps into a rebound relationship, those usually fail. Take your time, do it right. You'll be less likely to fail and be even more miserable while they're stuck in a repeating cycle. It takes time for love to fade, and even if they can look another in the eye and swear they're past it … well we're not gonna fall for that shit any more are we?
What not to do?
Take it all too seriously. Look for the absurdity in life, try to laugh. Most of all, laugh at yourself.
The tendency at the holidays is to over indulge. If you drink, you're likely to want to dull your brain nearly out of existence. This is a bad idea. Alcohol is a depressant. Do you really need any help with that? By the time the oblivion has worn off, the depressant is still in your system.
But you're not going to listen to me, even I don't listen to me. So I take precautions. I have a limited supply of alcohol this year, so I have to ration it. Also, I don't drink early, but wait till I'm already tired. That way it puts you to sleep, but takes a lot less to do so. And you're not spending your days in a drunken funk. It also gives you the day and part of the evening to let last night's reverie clear your system.
Stay away from opioids, those also bring you down and contribute to the haze. A hazy holiday is bound to be a depressing one. Plus you might accidentally die, and that's embarrassing.
It's  also likely not a good time to drop acid, unless you're really wanting to go down the road of introspection. Ditto for mushroom and peyote. But if you have peyote, look me up. That's on my bucket list.
A friend of mine has been sending me tinctures of Star of Bethlehem. Also Oak and Walnut. These seem to work, but you have to look for the effects. I was skeptical but they've kept me somewhat on an even keel. I also do frequent shots of St. John's Wort which I grow myself, Ginkgo helps my brain function better and gives me bizarre dreams, which I like.
Stay the fuck away from social media. All the experts agree it's a good idea to take a break now and then. Seeing happy faces and happy Christmases isn't going to help. If for some stupid reason you still follow an ex or estranged love one, stop. I had to block my ex's daughter because Facebook seemed to think when she updated her page I would want to see. Nothing like getting a reminder on your phone about the cause of your heartache. You don't need that.
If hearing from your ex causes you pain, take a cue from mine and block them.
Speaking of which, turning off non essential notifications is a good idea as well. You should be the one who chooses to know what you want to know. Don't leave that up to a computer algorithm.
Never neglect the Christmas classics when choosing a holiday playlist. Here we tackle the subject of Santa Claus in a typically traditional manner.
It's alright to remember the past. It's even alright to remember the past fondly. But don't do it blindly. There's not much you can do about lost family during this time. I have a couple of ornaments on the tree from my dead sister, a couple from my mother, even one from my Granny Bert I believe. Remember them in your heart, remember they loved you. But keep looking forward.
The love you've lost will of course enter your mind, far, far too often. Balance it with honesty. Don't just remember the good times, remember the bad as well. My ex had a thing about honesty. Tell a single lie and she's gone forever. So of course, I was constantly accused of being dishonest and manipulative. The psychologists amongst us will likely point out that such a fear of lying masks a  tendency to lie in that person. In this case that seems to be true. One of the last messages she sent was a lie, about her daughter. She was using her to get me to do something, and that's fucking disgraceful. That's my counterbalance when I start remembering things too fondly.
There are relationships which simply hurt too much to remember. The aforementioned daughter is one. Losing a child in a relationship, when you love that child as your own, isn't really any different than losing a child to death. I'll never see her again, speak to her or hear from her. The ex made sure of that, even threatening to seek legal advice if I contact her. She manipulated her to see me as the very devil. Simply put, I can't think of her. When she enters my mind, I push the thought away as quickly as possible.
At Christmas you have to be especially vigilant about this. Send out a hope to the universe that it finds her well, happy, and then turn your thoughts to anything else that can push it aside.
This is important. If you learn nothing else from this rambling affair, remember this. It could save you.
Thoughts are funny things. A single sad thought can lead to a thousand others, a chain reaction as devastating to the psyche as nuclear fission.
The converse is true as well. You get through this by tackling your thoughts, one at a time. Push away one bad thought with a good one. Before that one falls away, turn to another, and another. It's the chain you build that you use to climb out of the pit, and escape those chains that hold you fast.
Eliminate the random and the unexpected as much as possible, so you can keep control over your thoughts. It doesn't have to be all sunbeams and unicorns. If you get a kick out of perusing tombstones, that works just as well.
A gothic mindset doesn't have to reek of melancholia. It doesn't have to be totally solemn, it doesn't have to find you wallowing in pain. It's Christmas for god's sake, it's the most wonderful time of the goddamned motherfucking year. There's happiness out there, it's your job to find it. Nobody's gonna find it for you. So get to looking.
May it find you not in need of any of this advice, but if you aren't so fortunate, hang in there. You're not alone.