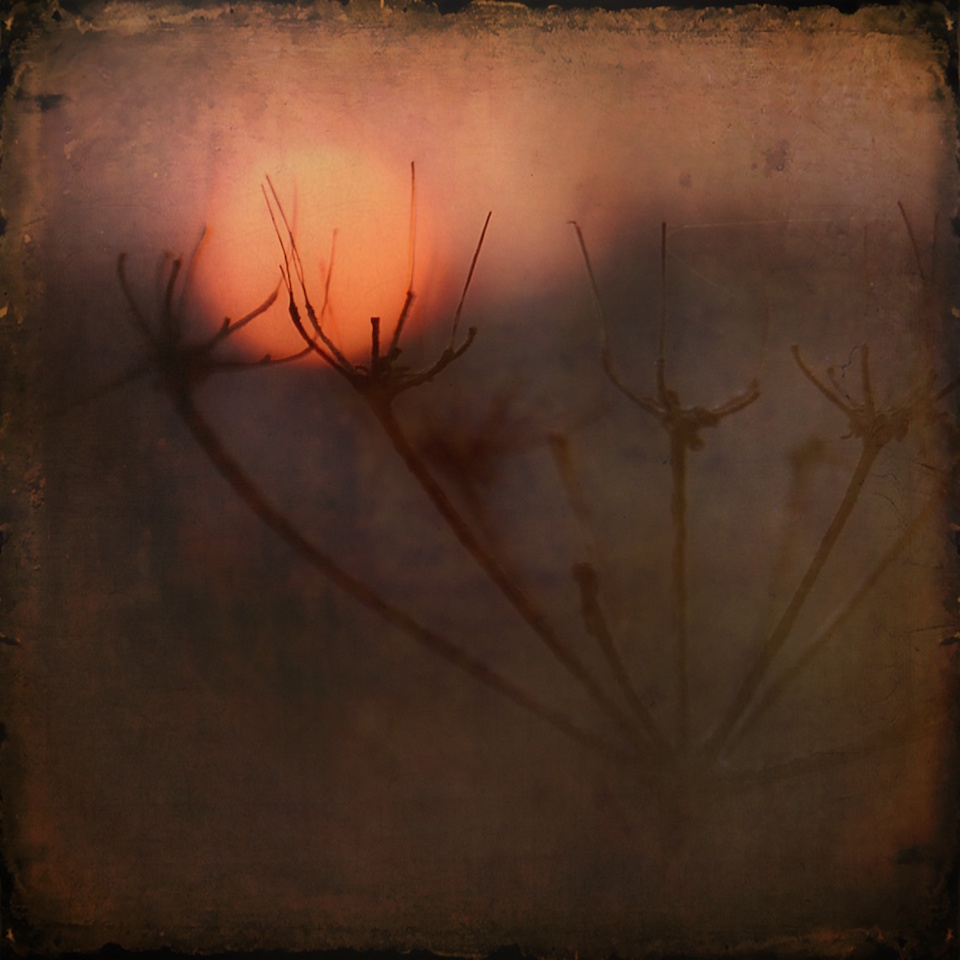 "THIS IS THE STRANGEST LIFE I'VE EVER KNOWN" … Jim Morrison once sang that, in a song titled Waiting For The Sun.
That's what this season is all about, the dying off of the old year,  waiting for the sun,  the solstice, the birth of a new year, with new beginnings.
Before Jesus became the reason for the season, the reason was the sun … the completion of another orbit and the beginning of the new. That this happens year after year without fail is a reason for hope. No matter how far off the rails the last year went, there's a chance to start fresh. The world freezes, holds itself in place while we all catch our breath, and then spring comes and growth starts anew.
Here are a couple of images to tide us over as we wait for the solstice and the sun. First we have Hands, by British artist Cate Davies. To view it larger, or to order a fine art print of the image, click here.
Below is I Wish Today Could Be Tomorrow, a Kinks inspired title for a frosty morning along the river Avon as it winds through Wiltshire, Great Britain.
THIS IS A TIME for reflection on the past and how we got here – so is it any surprise that Christmas is populated with spirits? There are the three spirits in Dicken's A Christmas Carol. There's a well established British tradition of ghost stories at Christmas, and when you think about it, what is Jolly Old St. Nick but a friendly kind of ghost?
HERE'S A CHRISTMAS GHOST STORY from Britain, set oddly enough in the daytime, the day before Christmas. Between The Lights, by E.F. Benson. Click here to read it.
Also from the Gothic Curiosity Cabinet and The Wytchery:
A gallery of fine art prints of sunrises and sunsets from The Wytchery.
Huntington Bay, NY: The Rise and Fall of Ferguson's Castle. A true ghost story, about a family and one amazing house. Click here to read the article.
Interested in starting a Witch's Garden next spring? Here's a good plant to start with, a surprising little poison. Foxglove digitalis: From witches' thimbles to witch's hats, a flower to lure fairies and whose magic in folklore brings both life and death
Speaking of the sun, here's how our ancestor's in the states managed day, night and sleep … Daily Life in the American Colonies: Sleeping Patterns in the Pre-Industrial Era