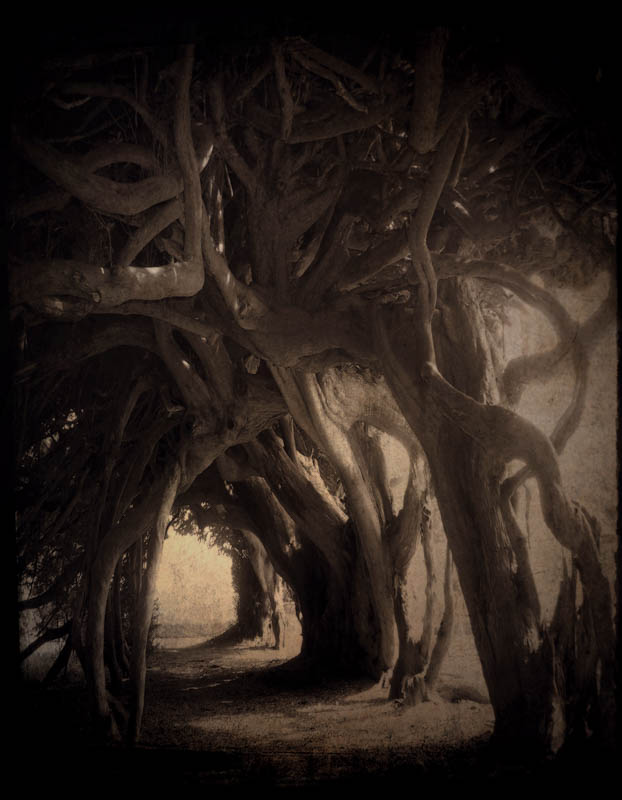 It was late in December, the sky turned to snow
All round the day was going down slow
Night like a river beginning to flow
I felt the beat of my mind go
Drifting into time passages
Years go falling in the fading light
Time passages
From Time Passages by Al Stewart
THE WEEK AFTER CHRISTMAS. The last week of the year, your last chance to do what you wanted this year. Your last chance to make it the year you wanted it to be.
No pressure, but if you don't do it now, when exactly do you plan on doing it? Next year? Wasn't that the plan this time last year?
Because it's not what you did or didn't do during the course of the year, it's who you are in its waning moments. It's who you are as you step into the passage from one year into the next.
Will you begin the year as the person you want to be? Or will it be more of the same?
A passage is an artificial division of space, as all rooms are. Doors, windows, hallways, tunnels, bridges – they take us from where we are to where we want to be. They're transitionary spaces and it's no wonder it's so often where we find ghosts, restless spirits, disembodied footsteps. The veil is thinner here, more transparent.
A lot of us are like ghosts, eternally moving from one passage to the next, never arriving, always journeying. Maybe I'm just speaking for myself, but what is it that instills the sense of wanderlust into our soul? What is it we're looking for, and what do we do when we find it? How do we sit down and just be still for a moment?
Whether you've found what you're looking for, or a wanderer still and always, may you cross the threshold of the new year as the person you want to be. Because when it comes right down to it, we're all on our own personal journey. May you find peace on yours in the coming year.
The cold north wind will blow again. The winding road does call.
+ + +
Hear Al Stewart's Time Passages by clicking here. 
About the artwork …
Ancient Yew Tree Tunnel by Cate Davies
Aberglasney Mansion, Carmarthenshire, Wales. 
The Victorians were fascinated by Yew trees, their bizarre twisted branches have the ability to look ancient, even when relatively young. It was thought for some time that Aberglasney's Yew tunnel was over a thousand years old, though in reality it dates only to the eighteenth century.
Click here to purchase a print of this image
Patience by Todd Atteberry
Lacock Abbey, Wiltshire, Great Britain.
Another passage can be found in Lacock Abbey. The abbey was founded as a nunnery eight hundred years ago, though the cloisters date only to the 14th and 15th centuries. Covering the ceiling are bosses, small stone carvings of mythological creates, looking down on you as you pass through this lovely space.
Click to purchase a print of this image
View a special gallery of passages from across north America and Britain by clicking here.