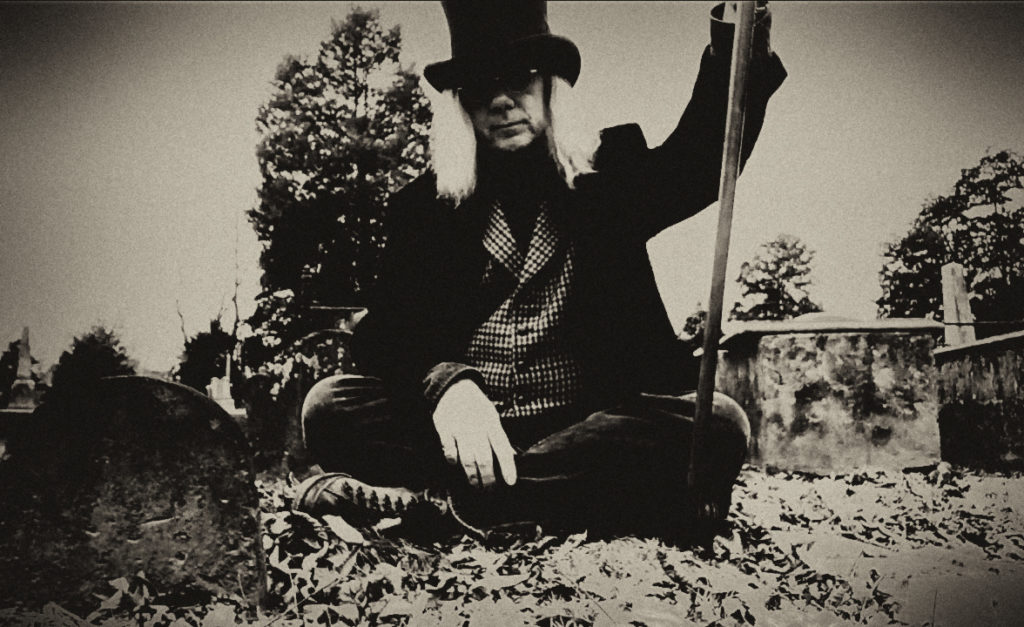 The word drama has gotten a bad rap lately. From Facebook to dating sites, "no drama" is the mantra. But drama has a broader meaning. It means you're living it, you're looking for the parts of your life that would make a brilliant film, a book or a song. It's an attitude – this isn't just the best milkshake I've ever had, it's the most brilliant fucking milkshake ever made. Drama is an emphasis, an exclamation point, quotation marks. You know, those things we used to use when people wrote their feelings rather than expressed them through emojis and memes.
I despise those little characters … other people's ideas which we use to express our own feelings, from either lack of time or lack of caring. I was reading an interview with a young person recently about memes, and how instead of saying what they felt, they could use one and everyone knows what it means, no confusion, and they can express their individuality by which one they choose. How exactly do you express your individuality with someone else's thought? You're expressing your taste, how you think perhaps, but not yourself. You're choosing to sublimate yourself to become a part of a demographic.
Yeah, there is less confusion by posting a meme instead of expressing what you feel, in your own words. It takes less thought, both on the reader and the writer. You're not putting your balls on the line by saying "this is what I feel and believe," because in the end if it strikes someone the wrong way you can always say "it's just a meme."
If you're going to use someone else's thoughts, or in our case, someone else's words as lyrics, you damned well better inject yourself in there too. Honestly and with commitment.
So I don't mind drama. Drama makes lives richer, more interesting. That's not to say I have a fondness for stress caused by blowing things out of proportion, but we all do that. Some things don't matter till they happen to us, and we're all guilty of that. When they do, suddenly our aversion to drama grows weaker.
If death is the ultimate drama, the ultimate question becomes what happens when we die? That's the question Christina Rossetti ponders in Song, a poem more universally known by the name of When I Am Dead My Dearest.
When I am dead, my dearest,
Sing no sad songs for me;
Plant thou no roses at my head,
Nor shady cypress tree:
Be the green grass above me
With showers and dewdrops wet;
And if thou wilt, remember,
And if thou wilt, forget.
I shall not see the shadows,
I shall not feel the rain;
I shall not hear the nightingale
Sing on, as if in pain:
And dreaming through the twilight
That doth not rise nor set,
Haply I may remember,
And haply may forget.
Christina, if may call her that, adopts a rather fatalistic and nonchalant attitude towards death. We presume she's addressing her beloved, instructing him not to do anything special in her memory, but instead, go on however he wishes. If we wants to remember her, he can. But if not, that's fine too.
She doesn't need his memorials, his tokens of love, because she's in the grave and won't see them. She's beyond pain, beyond sadness – sleeping, dreaming and it's possible she'll remember him after death, but equally possible she won't.
Haply is the key word. We skip on by haply, assuming it means happily. But haply is an entirely different word, meaning if by chance, happenstance or accident. There is no sentiment expressed where she believes she will happily remember him.
This poem really is about as dark as a teenage girl can get. As she grew older, Miss Rossetti became more fervent in her religious beliefs, and it's possible she developed a more enthusiastic belief about the afterlife. Regardless, she expresses that melancholia which the British are so good at and so famous for, more than a century before the goths of our era made it fashionable again.
But in a sense, her poem is the embodiment of "no drama." She refuses to even contemplate it.
The term I hate most for graveyard is Memorial Garden. There you plant your memories – literally. Well they don't grow there do they? They rot, become food for worms. Here is all that remains mortal of your beloved, all that remains of those lips which once brought you so much pleasure, those eyes that looked into your soul, those hands that caressed you so tenderly, the heart which loved you so truly.
Song is written from the viewpoint of the dead. For the living, death means something different. We don't have a choice in the matter. We remember, we don't forget. We live in the shadows of the person who left us behind, we feel the rain as tears on our cheek, we hear the nightingale sing the sad song which resounds in our hearts. We miss and miss fiercely what is lost.
Our version of Song, When I Am Dead My Dearest started as an instrumental, one of the first songs I ever did. I was flush in love, a love reborn after years in a different sort of grave. A love that would change my life. It was a Sunday night and I sat down to record something entirely different. The first part of this song is what came out. It was inspiration, not skill. I wasn't good enough technically to even play that, so I had no chance to fix the dodgy bits. It came out whole and I'd never had happen before.
But those first thirty seconds – that's exactly what it felt like to love her in that moment. Everything a person needed to know about us can be learned by listening, for what I felt we both shared. It was a long road we walked and Miss Rossetti's words make for a fitting epitaph. Or if not fitting – for it deserved better, it's at least journalistic.
Some argue and perhaps with some merit, Miss Rossetti is using death and the grave as metaphors for lost love of any type. I can buy that.
For one doesn't have to be dead to be in a grave. When love is lost we're sometimes cast aside. The person we loved is all but dead to us, for our paths will never meet … I'll never look into those eyes again. It's not enforced by the grave, but by the heart of the one you loved. It was no different in the past, letters and postcards were burned unopened, the sender never knowing if their words reached their intended. The only difference now is it happens quicker, in real time, without mercy and without time to soften the blow.
Where do you go to remember one you loved who is now yanked from your life? Where do go to to drain a glass in her memory, more appropriate than a graveyard? Like Poe lying down at the side of his Annabel Lee in that sepulcher by the sea, I have my places where I remember her best, where the sound of rattling chains and the smell of the soil triggers memories that haunt me still.
And if I choose to dramatize it, so be it. If it helps a person to feel, to feel more out of this dull, ashen world, then it's worth the costumes and the greasepaint to inhabit the character that suits the role in which we find ourselves. As someone I love once said … you name the drama and I'll play the part.