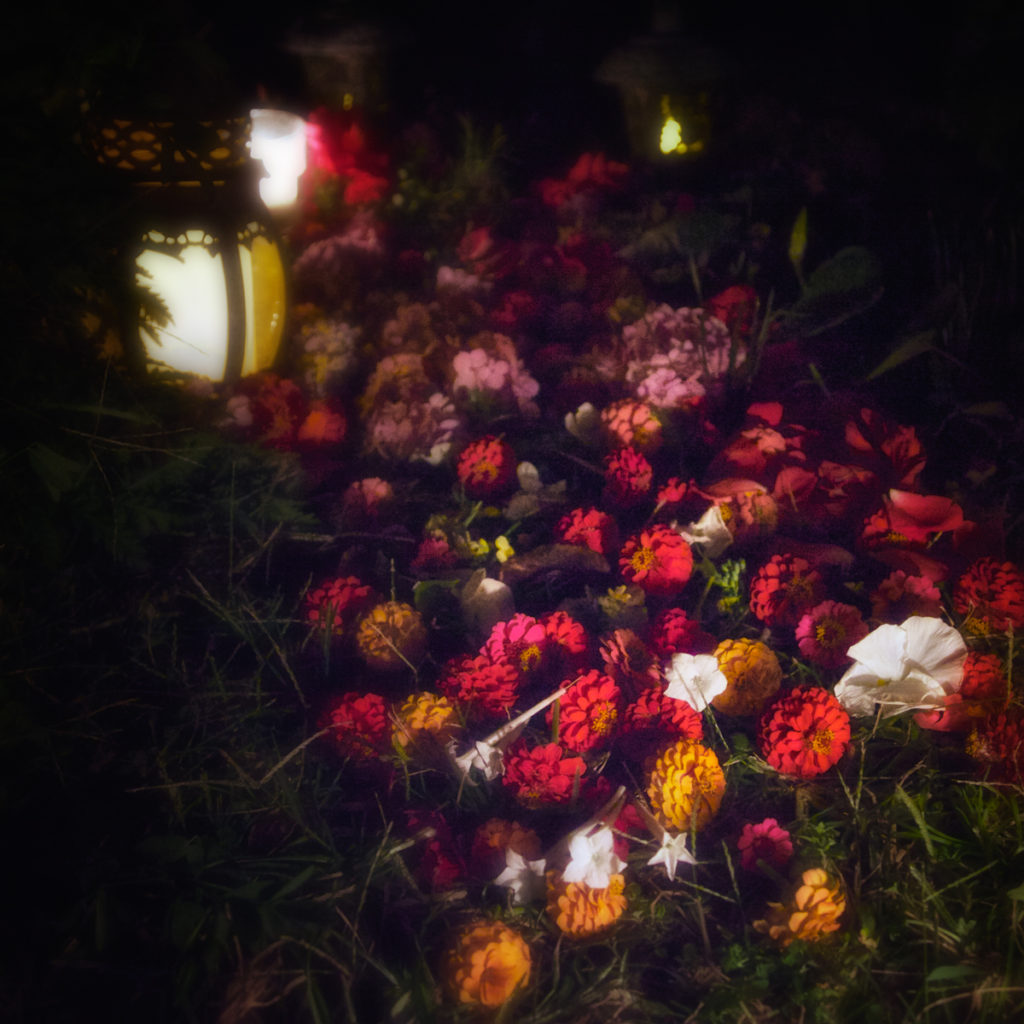 A little over six months ago, I looked into the eyes of the lady I loved more than I've ever loved in my life, and said goodbye. It was only supposed to be for a couple months.
Our time apart was always hard, a layer of darkness descending, like a sheet of black silk slowly wafting down on the breeze to cover my head and eyes like a mourning shawl. This time when it finally lifted, it lifted to darkness.
For it turned out to be the last goodbye.
I was researching Poe, pretty immersed in him at the time, and it was right after my father died as well. When you're going through life's circumstances like that, Poe isn't a wise choice to dive into. I'd worked on the project on and off for a decade, and finally decided to write it up. I had to put it on hold, because I was feeling just too damned much like Edgar.
I've spent much of my life exploring dark things, and that came to include love as well. Like Poe, none of my love stories have had a happy ending. I'm not alone in that, most love stories don't. It's harder for some of us than others, because we have higher expectations for love. We can't settle for less than something that makes us feel completely alive, completely in the place where we belong.
When we find it, we hang on with both hands, both feet and our teeth. We'll hold on as we're pulled through broken glass and razor blades, because we know in our hearts to let go is the wrong thing to do.
Then one day you realize there's no tension in the rope, it's slack. What we were holding onto is already gone.
So we save the rope and turn it into a shrine. We agonize over everything we did wrong, forget all we did right. We love a dead thing.
The pain is appealing so we bathe in it. It's not feeling the love we once felt, but at least we can feel something. Some of us go mad in our grief. I wasn't one for tears this time. I've been cried out for a long time now. The madness is on the inside, it doesn't show in our actions or on our face. Sometimes a breakdown is manifested on the outside by nothing more than sitting quietly.
"There's someone in my head, but it's not me."
That's it right there. Lose your love and you usually lose your confidence too. I became the person she saw me as and why not? She knew me better at one time than anyone else. Surely what she saw in me was really me? Just as when she saw something beautiful in me, I came to believe that. She hurt me, I hurt her. As you stop knowing each other you hurt each other without intending to. It's hard not to step on a person's feet when dancing if you're not touching, and your eyes are closed.
But still, "I will hang my head, hang my head low."
You wake up one day and you're yourself again. You realize you weren't a failure. You held onto your love, it never died for you. You did what most people can't do in a relationship. Kept it alive. You can't make someone love you that just doesn't. You can't make someone want to spend their life when you, when they want to spend it somewhere else.
If you're lucky, like I was, you realize you made a mistake. I knew it was doomed from the beginning, but I chose not to believe what I saw and what I knew. I chose to believe that because I loved and had faith that the person I knew the moment we came together was her. That's a valid excuse, and one she can use as well. It's not her fault she didn't love me as she thought she did. You learn these things over time. Nobody has to take the blame. This isn't childhood, and mother isn't wanting to know who broke the glass. The glass is broken, that's all that matters.
I can still love her, for what I loved about her never died. It's that hard realization though that keeps us from breaking free. We have to accept they didn't love us the same way.
You're in the bottom of a canyon after a fall. Your shoulder is separated and you know you have to pop it back in the socket. You know how much that's going to hurt. But eventually you have to do it. You go through that moment of agony, because you know there's relief on the other side.
Once you're there, the pain starts to go away.
Catholics used to say you had to mourn the loss of a spouse for a year and a day. It's an improvement, for it used to be six years. It's been six months, but I went through six months of this the year before. My time in purgatory is up. And I'm not even Catholic.
The last time we talked she wanted to know how I was doing. She wanted to know I was alright, because she's a lovely person, and more than anything else, she hates to hurt anyone. I wasn't good and told her so.
But I'm alright now. I'm good actually, I finally understood and accepted it. You don't have to worry any longer. That's my Valentine's gift to you, because you know I couldn't forget, and never let a celebration of love go by without thinking of you. You have your freedom, and you can go forward without worrying about me.
I came though it. We used to talk about coming through the other side, waiting for each other there. We came out in different places, there was no one waiting. But that's alright. It's how it's supposed to be.
The mourning period is over, and I go forward. Don't know where yet, but it's better than here.
So it's motherfucking Valentine's Day, the day we celebrate love. How do you celebrate when you've lost it? A person who knows me well said I should tell her I love her, no matter what happened and leave it at that.
I love you, no matter what happened. You're too easy to love not to. One last time, I hold onto that thought, then let it go.
It's time to take off the black and stop mourning. By spring, I will wear my pink shirt again, and life will begin anew.
I will write about love again someday, and it will be a happy story. Till then, it's time I focus on other things, and let this go. These years have been beautiful, but they're a memory now, and as you said once, I can always love a memory. I just preferred loving you.
Till then …
Happy Valentine's Day.