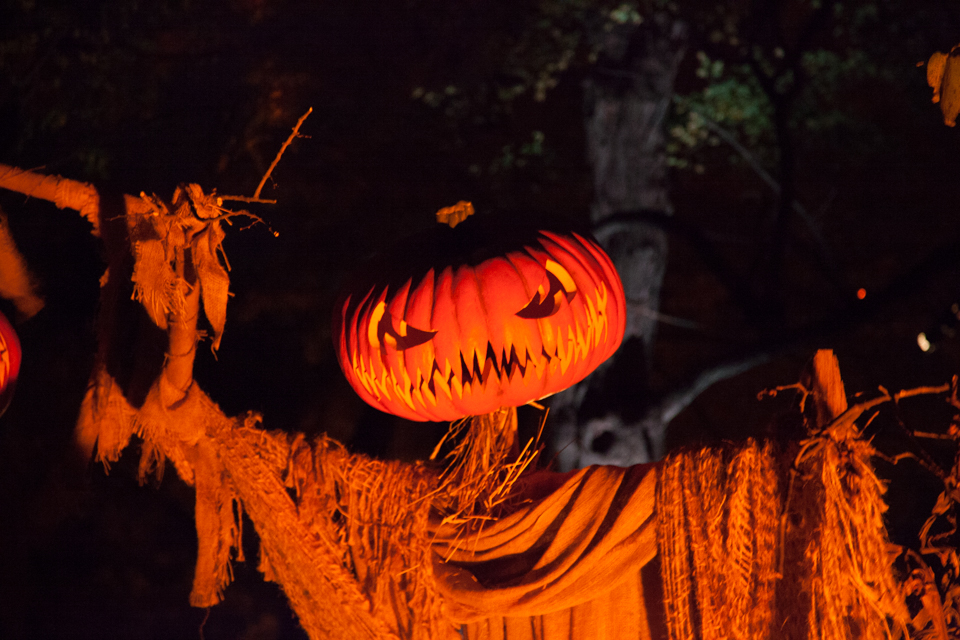 When I was a kid I used to love haunted house attractions. It probably started with a visit to the Haunted Mansion at Disney World, and was fed almost every year by some form of Halloween event all the way through high school.
As time went on however, the events became less about instilling those two favorite emotions – fear and gloom – and more about going for the jump. You know the trick … send the visitor in a darkened room where they have to cling to each other just to make their way, and invariably someone jumps out and screams in their faces. Or you notice someone following you through the maze, dressed like Jason from Halloween, carrying a big knife and generally just lumbering after you. And you knew at some point, when you least expected it, he would disappear, only to jump out in front of you and get in your face. And the exhibits became more gruesome and less ghostly.
I blame it on the slasher movies of the eighties, but that's another story.
The point is, somewhere along the line it all became too predictable and not very scary. And I quit going.
Last fall I heard about Horseman's Hollow at Philipsburg Manor in Sleepy Hollow. Philipsburg Manor, for those of you who don't know your history, is one of the earliest Dutch farms in the United States, till it went British at the same time New Amsterdam became New York City. Most of what you see here now – the manor house, the grist mill, barn and outbuildings were all there by 1693, including the Old Dutch Church just across the road, which figured prominently in the Legend of Sleepy Hollow. In fact, the pond which gives the power to the grist mill was the same pond that in the book, Ichabod Crane took his female friends on walks around for courtship purposes.
So the headless horseman aspect of Horseman's Hollow was a natural and appropriate fit.
Intrigued by the possibilities, and needing to be on the East coast during October anyway, I hit Sleepy Hollow the day before Halloween. Halloween is a great time to be in Sleepy Hollow. More like a quaint version of Salem, Massachusetts' Halloween celebrations, with a bit of history and fall foliage mixed in. A year prior I had attended Legends Weekend at Philipsburg Manor, which was a family-friendly Halloween event, and was impressed at how the crowds turned out even in a driving rain, only to leave when forced to by high winds and lightning. Hudson Valley citizens take their legends seriously.
Immediately upon entering the grounds of Philipsburg Manor, I realized the family-friendly aspect had been tossed out the window. The tikes were instead being shuttled via hayrides through the Sleepy Hollow Cemetery, and the more traditional-minded folks were catching Jonathan Kruk's incredible performance of the Legend of Sleepy Hollow in the Old Dutch Church. Which I did as well, twice, and then made my way across the highway for the last trip through Horseman's Hollow.
There was the standard warnings – people who are claustrophobic or have respiratory conditions should stay away. Enter at your own risk. Those with weak bladders or bowels should wear diapers. The screams in the distance brought the point home for anyone who thought this was going to be like the quaint, Legend Weekend. This was Sleepy Hollow from Hell.
You enter the attraction through the gallows and follow a trail through the woods and around the pond, lit with small lanterns. There are crypts, tombstones, scarecrows and jack-a-lanterns, which being a traditionalist I thought was some of the better parts. Then the lady on the tombstone turns from a statue to a vampire and you realize this is a pretty high class affair.
With over 40 costumed actors, professionally designed and built sets, as well as special effects out the ass, historical accuracy might have been out the window, but it was a lot like walking onto the set of a high budget horror film. The plot, if there was one, is that the residents of Sleepy Hollow have been driven insane by the Headless Horseman, as well as vampires, satanists and what appeared to be zombies. In an effort to remain somewhat historically accurate, you don't find chainsaws or other modern weapons. But historical accuracy, or allegiance to the story of the Legend of Sleepy Hollow is only at best, winked at.
When you reach the manor house, you are within the haunted attraction proper. Costumed characters in various stages of decay approach you, and rather than doing the typical scream and lumber behind, actually engage you in conversation. Rather menacingly I might add, which certainly adds an air of discomfort, which in this kind of situation is a good thing.
There was a coven of Satanists which set the mood nicely as we fell into line, and you started getting to know the people around you quite well. There was Miss Scream At Everything, Miss Scream On Occasion, a couple of well dressed colonial French men, actually college age fellows down from Quebec who must have taken a hundred photos of themselves with their cell phones, proving that being annoying isn't strictly an American trait. The Satanists were followed by some disemboweling, some victims flayed alive and other gruesome treats before you found yourself in a line line stretching through a field, waiting to get to the indoor portion of Horseman's Hollow.
It seemed to be a purpose-built structure which stretched out for some distance, the flashing of lights punctuated by screams of those lucky enough to be inside. Which we weren't. The downside of Horseman's Hollow is its success. The crowds were huge, which means the lines were long. Disney World long even. Which is one thing when you're waiting to get into an attraction. But it's something else entirely when you're in the middle of one, with nothing to entertain or maintain the mood but the Headless Horseman trotting his pony through the field. And after all the brains, bones and guts of the first part of the tour, a bloodless, decapitated horseman brandishing a sabre isn't all that menacing.
Honestly, it felt like the only reason the line moved at all was that the delay was so long that people were actually shedding pounds, therefore taking up less space and were adjusting their place in line accordingly. But eventually I found myself at the Jack o' Lantern which announced the entrance to the main part of the attraction, and was greeted by what appeared to be a bloodied prostitute and a pirate. The pirate seemed a bit out of place, but actually pirates were well-known along this stretch of the Hudson in colonial days, so at least had historicall accuracy.
There was a winding path through a well-done corn maze, which was totally creepy as you were constantly being brushed by the corn leaves, and so wouldn't realize at first when it wasn't the corn, but instead a bloody hand caressing your arm. I witnessed probaby the best example of someone losing it in a haunted attraction when the young lady in front of me came almost completely apart when she realized the hands around her ankles belonged to a bloodied and undead waif in a den in the cornstalks. Then there were more jack o' lanterns, a rather neat cave of skulls, ghouls, goblins and once more you're back outside, before entering the finale, the ancient barn at Philipsburg Manor, christened the Horseman's Workshop for the event.
There severed heads abound, headless corpses hang by their feet from ropes attached to the ceiling, and there was the horseman himself, brandishing an axe this time in the midst of all this carnage.
There were plenty of opportunities for the big scare at Horseman's Hollow, and I was feeling pretty smug that I hadn't even jumped yet. I was watching a fellow preparing to carve up a young lady's tummy, and it was obvious that she wasn't a manequin, but flesh and blood. Horseman's Hollow is so well done, that I was curious to see how they managed to pull of her gutting. It was classic sleight of hand. While my attention was on the knife denting her flesh, she easily reached out and grabbed my arm and I jumped, uttering an indecipherable sound. Not so much a shriek or scream, but a prolonged grunt. So they got me in the end.
And then it was back out and down the path through the woods and into the still hopping Sleepy Hollow night. In the end, it bore even less resemblance to the Sleepy Hollow story than the Tim Burton movie of the same name, which is saying a lot. But was it well-done? Yep. Entertaining? Absolutely. Worth the twenty buck admission? If you love cheesey Halloween attractions I'd say so. It was certainly the best of its ilk that I've seen, and has given me a taste to try a few more this year, to see what I've been missing.
Gothic Travel Review: Gore, guts and ghouls, stylishly and realistically portrayed. If you're looking for authentic, catch Jonathan Kruk across the street at the Old Dutch Church. But if you want to feel like you're in the midst of a big-budget slasher film, Horseman's Hollow is the place to be. I have to knock one crypt off the rating for the long lines, but here's to hoping they've solved the problem for this year.
Click here to view a gallery of images from Horseman's Hollow, 2010
Click to learn more about Gothic Travel ratings and what they mean
If you go:
WARNING: This event is NOT suitable for adults who are claustrophobic, have heart or respiratory conditions, are prone to seizures, or have other chronic health conditions. Enter at your own risk!
Recommended for ages 12 and up.
Tickets $20 (Saturdays $25)
October 8-9, 14-16, 21-23, 27-30 at Philipsburg Manor. Advance tickets required.. Times vary by evening.
Horseman's Hollow in Sleepy Hollow doesn't shy away from the gruesome, and they do it quite well.
Real ghost stories and the places that inspired them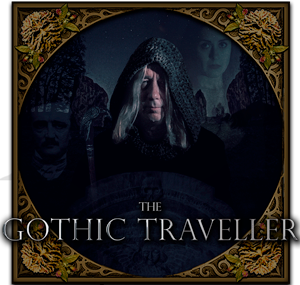 Pick a destination