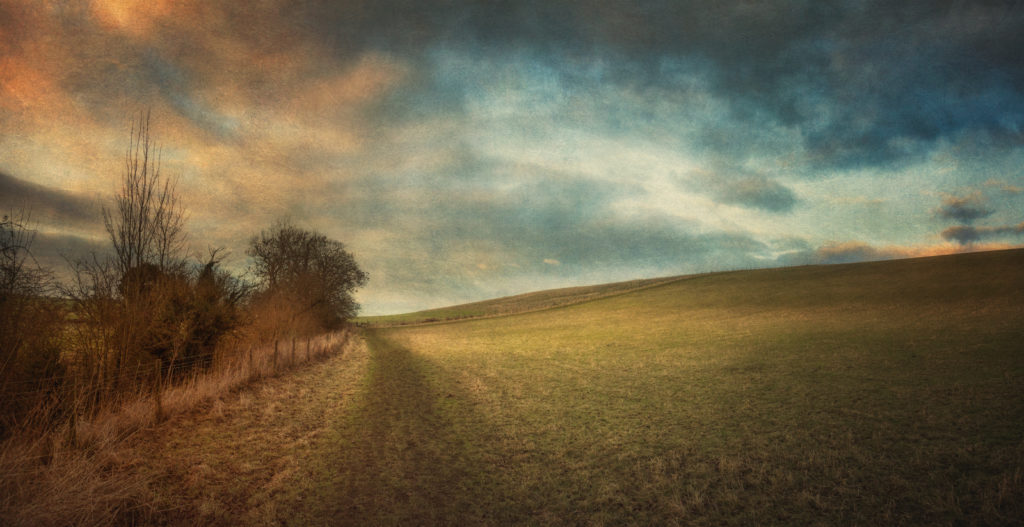 Along the river Kennet, with Waden Hill on the left. Click here for more images from around Waden and Silbury Hills, or to order prints
Things got a little hazy after the walk along Overton Hill and amongst the barrows. I finished the walk with a couple of drinks at the Red Lion. And then came a long conversation via text message back at the cottage. Or rather, since phone reception is non existent in Churchyard Cottage, out in the graveyard beyond the front door. By time it was finished I was frozen, it was January after all. Night time in deserted graveyards while romantic as hell, can chill you to the bone. I ended up back at the Red Lion.
I found myself eavesdropping on a conversation between a local and a regular, a fellow who comes in about once a week as he's passing through. I sampled, liberally, another single malt.
"The problem is the fucking hippies. They go to the Glastonbury festival and have a fucking week without anything to do before the summer solstice, where they all go to fucking Stonehenge and get out of their fucking minds on drugs. Since they can't camp there they show up here and bother everybody, smoking their pot. You can't even get to the bar in here to order a drink, but they all make room for me when I come in. They fucking know better."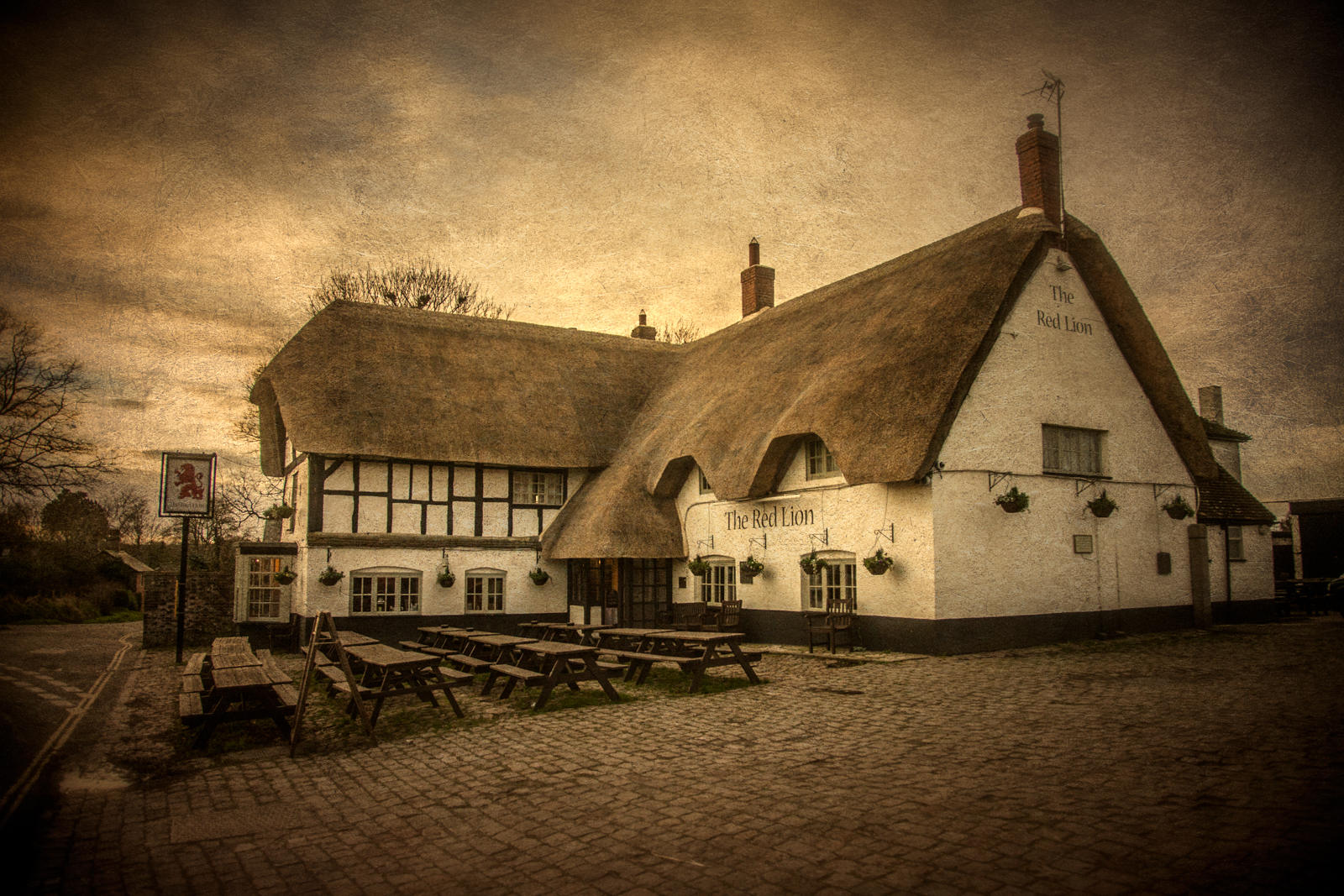 This is after all, one rather large sonofabitch talking. Loudly. He obviously was not a hippie. The cheap cologne was a dead giveaway. I nodded when he looked at me because I didn't want to piss off the rather large sonofabitch.
But he railed on and on, and I found my last nerve stretching to the breaking point. My diplomacy dyke was beginning to crumble.
"At least we got the police to shove them out of the village, so they all camp up on the Ridgeway with their fucking pot, smoking that shit and getting out of their minds. They should have just finished pulling down these fucking stones a long time ago so worthless trash like that would leave us the fuck alone."
I grew up around rednecks. I live amongst rednecks. I can get along with them. When I lived in New York, I realized early on that there were more rednecks there than where I came from. It's just that they don't call them that. They've also learned to keep their bigotry under wraps.
But I have an accent which is frequently mistaken for southern. So they feel safe to be themselves and tell me the stupidest shit. "I hear Obama's wife is going to replace the Rose Garden at the White House with a watermelon patch." I pointed out on that occasion that Obama was the senator in my home state of Illinois, and I voted for him then as well as for president.
But this rather large sonofabitch had crossed the line. I forgave his imitation leather jacket. Though that was hard. It was that shade of monkey shit brown that fools no one. I even forgave the cologne, though I knew just being in this close of proximity to him meant I had to take a shower when I got back to the cottage. But when he started talking about pulling down the stones, he crossed a line. I found myself back in the seventeenth century, facing the same kind of stupidity which decimated more than half of the stones in the Avebury complex.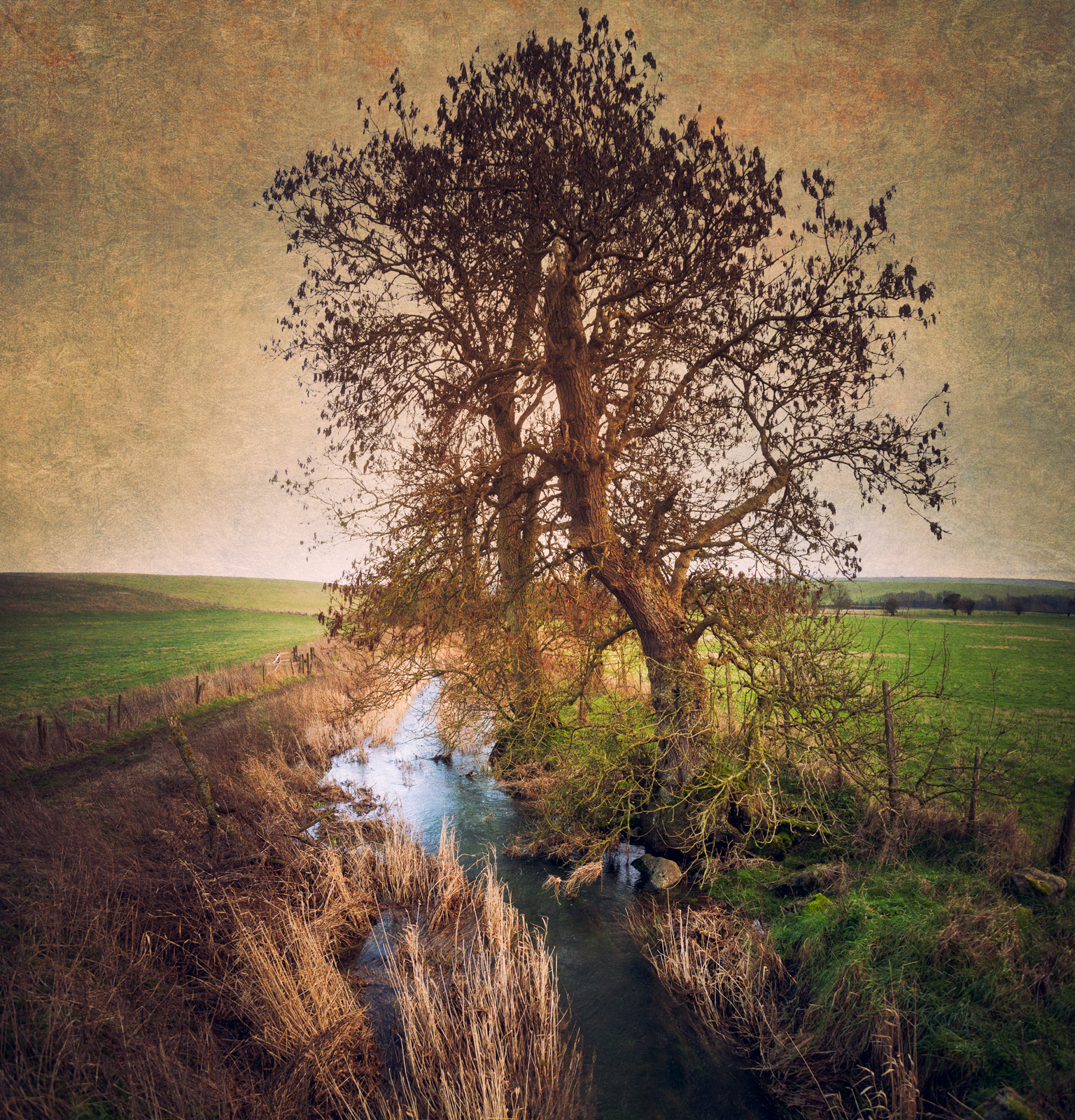 I spoke up … "just what is it about you people and reefer anyway?" I asked. I mean you mix it with cigarette tobacco when you roll joints. I've smoked pot for forty years and I've never seen anyone waste perfectly good dope that way anywhere else. Are you all fucking daft or what?"
The rather large, local sonofabitch looked at me, and for a moment I was sure I saw steam shooting out of his ears. The others at the bar all stepped back. I took that to be a bad omen. But I hadn't had the shit kicked out of me in a British pub in almost fifteen years, I figured I was due.
The last time was an accident. I was sitting between a Brit and a Scotsman in a London pub. We were all getting along fine till I ordered a round of Scotch. We did our cheers and downed them. I saw the Scotsman's eyes turn black. I saw the Brit recognize it and as if on cue, they both took a swing. They both missed and I got a fist on both sides of my head, simultaneously. I tried valiantly to break it up, but only succeeded in making sure neither one landed a punch on their intended target. After a few more thumps to the sides of my head I slipped under the table and let them both go at it, and was tossed out of the pub with both of them.
I smiled sweetly at the sonofabitch. I could see the gears working. I'm not a tiny guy, and there is likely a bit of madness in my eyes. Having been in the wind all day, I was wind burnt, hair sticking out every which way, and I could see that it suddenly dawned on him that he had been talking all this time about these fucking crispy critters, only to realize he had one right in front of him. I also saw him calculate the risks.
If his sense of intuition worked at all, he had to realize he was facing someone who was half mad, and truly did not give a fuck. Though in truth my strategy at this point consisted of ducking and hopping over the bar to hide behind the bartender.
Kicking tourist's asses is bad form in a pub. Particularly in a village which relies on tourism as its main source of income. He would get the pleasure of watching me go down like a sack of loose shit, but for a while at least, he'd lose the pleasure of drinking in his local pub. He spun on his heels and quickly left.
I smiled and had another round, then went back to the cottage and … oh hell, I don't know what I did.
A couple days later I found myself with nothing to do.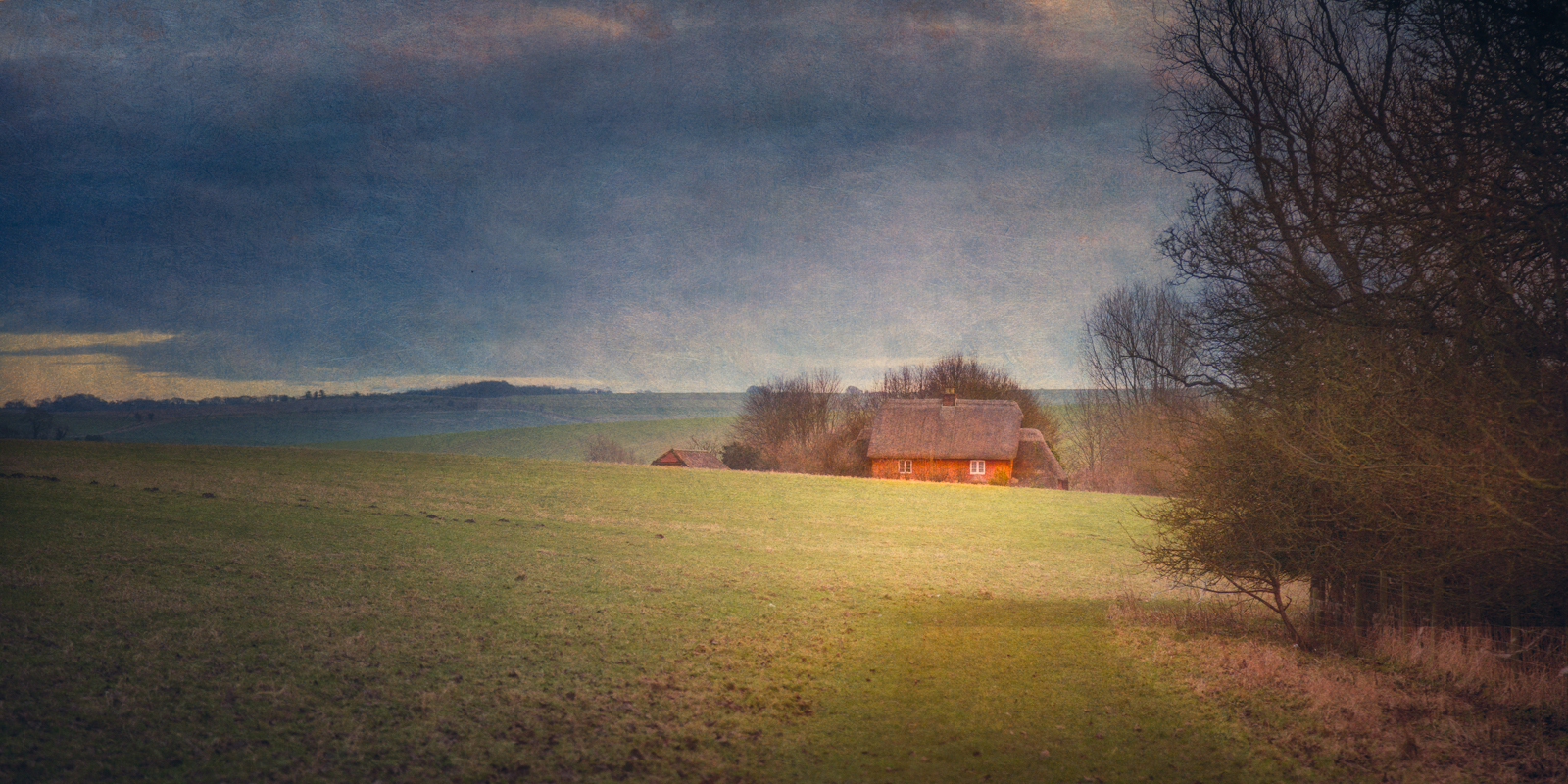 I pulled out the maps and noticed a path I'd never taken which led to Silbury Hill. It skirted the river Kennet, so I grabbed my camera and set off.
The Kennet, or as we'd call it back home, the creek made for a fascinating companion on my walk. Though it was January there was still a wealth of plants along the banks. The vegetation in Britain is so much more varied than in the states. Or perhaps we have weeds that grow so thick and tall it hides the more interesting plants beneath.
To my left was Waden Hill, and on the other side of it, West Kennet Avenue. Eventually I could see Silbury Hill in the distance and stayed the course. I had the path pretty much to myself, and it felt like a secret route to Silbury.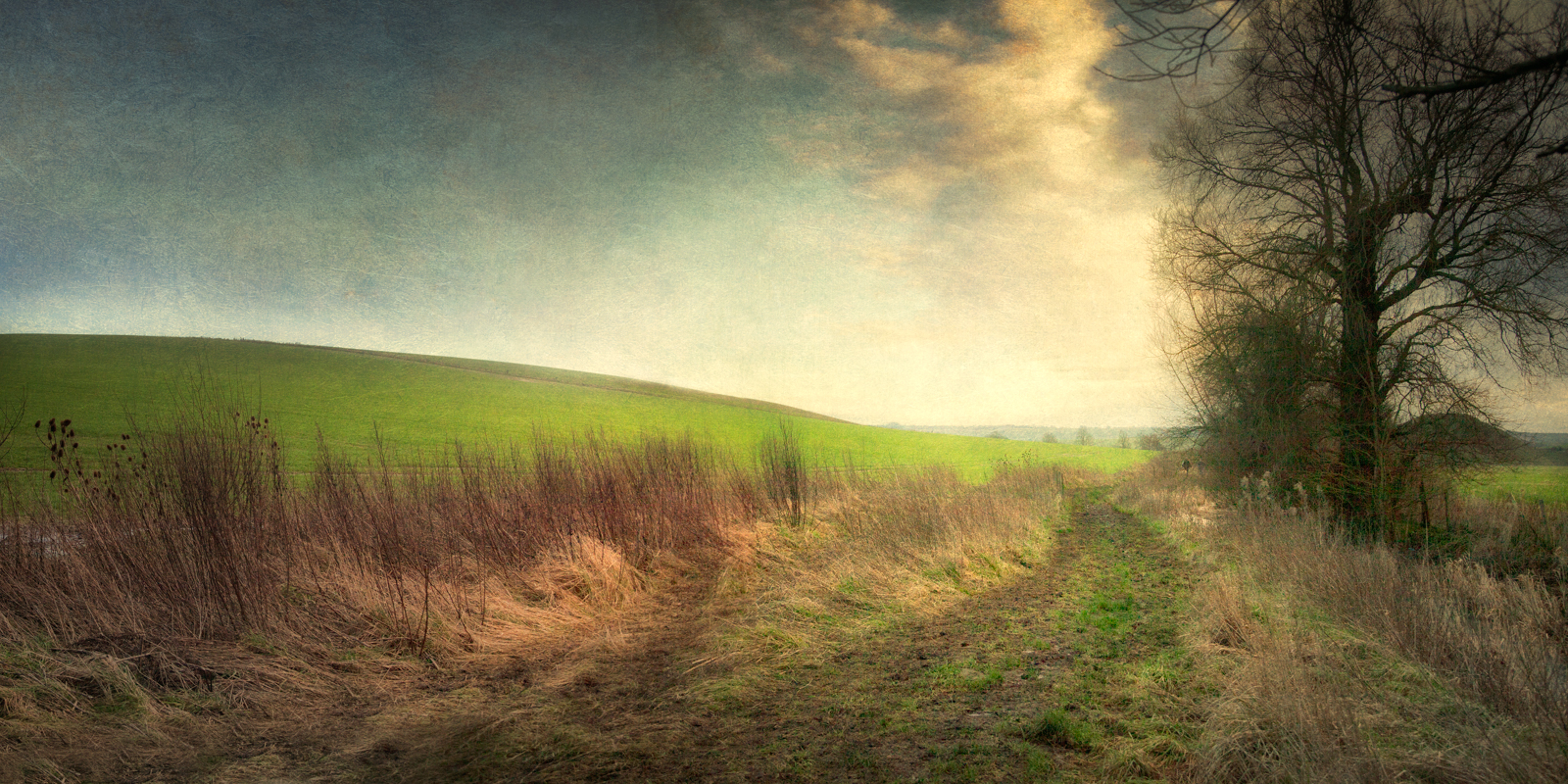 It was another day like the day I went in search of Adam and Eve, two ancient oaks in Glastonbury, like something out of a fairy tale. The sound of the rushing water in the river, the birdsongs … combined made for an enchanted soundtrack. There was a stone bridge crossing the river, which I had to cross and cross back simply for the pleasure of walking over it. I seemed to be making for a small cottage in the distance, and with each step I grew more convinced that was where I needed to live. I was sure that Pooh and his gang of fluff filled ruffians lived in the woods. My heart grew lighter with each passing step, and it was pretty damned light to begin with.
And then I reached the end of the woods I had been skirting, the landscape opened up and I was across the field from Silbury Hill, one of the most startling views in the world.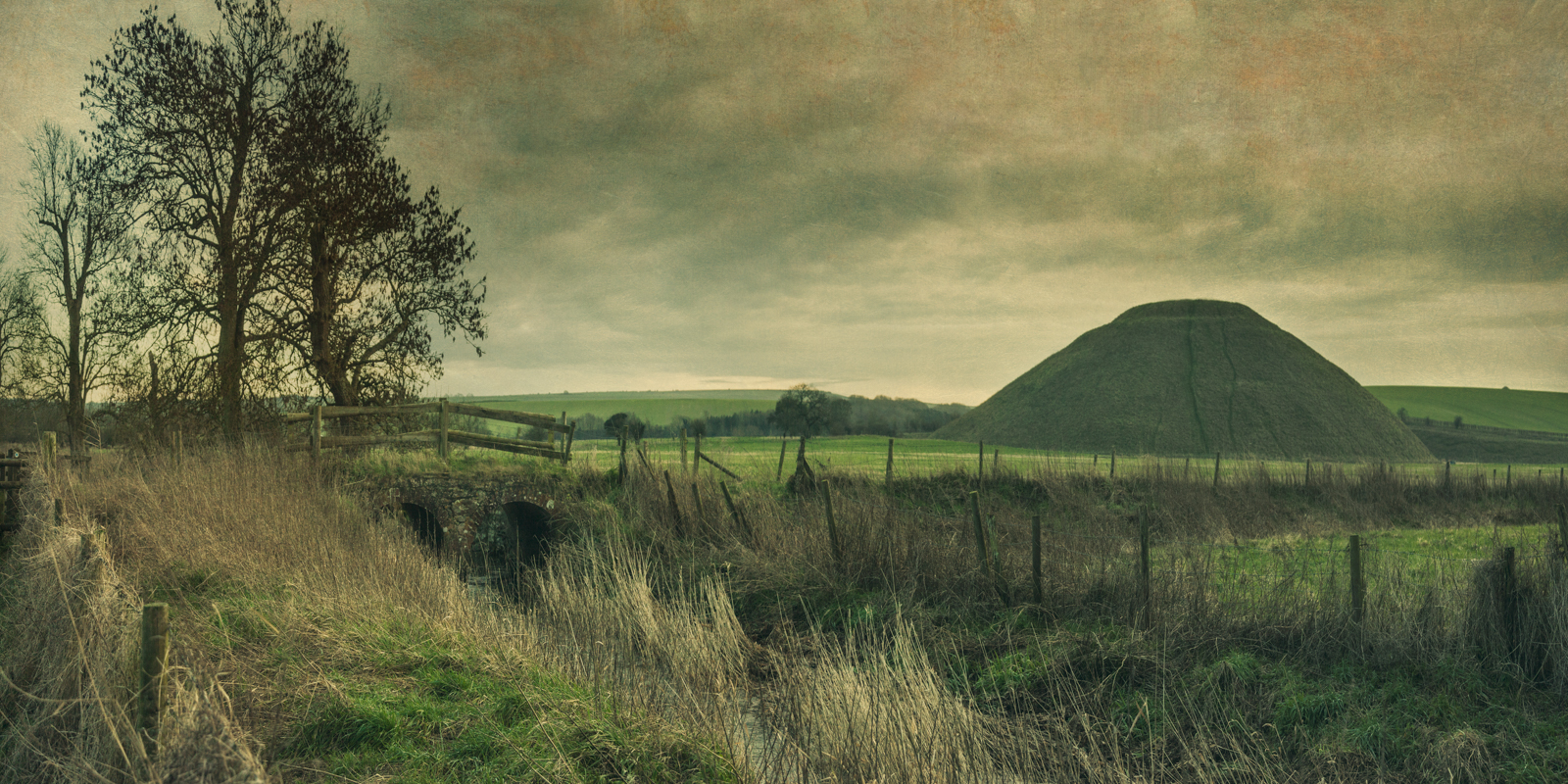 Silbury Hill confuses me. Standing ungodly tall to have been built by people carrying baskets of chalk, surrounded by a ditch which seems to be perpetually filled with water on most sides, it makes no sense. West Kennet Long Barrow is on the ridge across the way from it. That makes sense. It's a burial mound. Windmill hill with its prehistoric enclosure and barrows, that makes sense. I was even formulating ideas about Avebury that made sense to me.
But Silbury is a mystery. It's now a mound of green, but originally its chalk core lay naked and visible no doubt for quite some distance. It confuses the experts as well. There just seems to be no reason for it. And yet there it is. The third largest man made mound of the prehistoric world.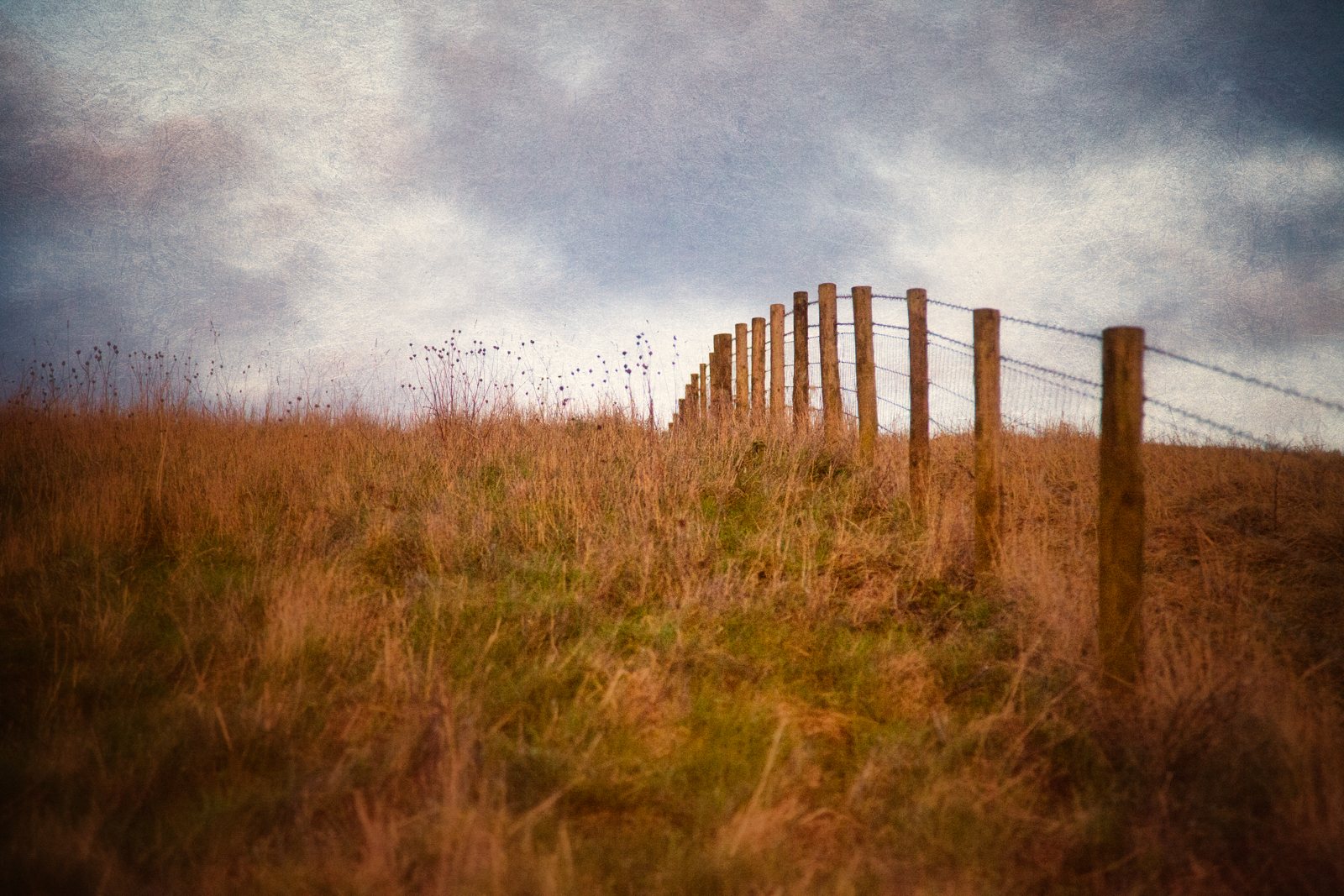 Sunset was closing in, and I still wanted to search out Swallowhead Spring, which lay in the fields between Silbury Hill and West Kennet Long Barrow. I crossed the road which skirts Silbury and gazed out across the field. I was warned it would be muddy. I was warned it would be tricky to find, particularly if the water was high in the river Kennet and the creeks which flowed into it. The creeks were overflowing their banks. There are no signs pointing the way to the spring. The sun was almost touching the horizon.
The spring would have to wait. Instead I went back the way I came, and decided to walk up Waden Hill instead.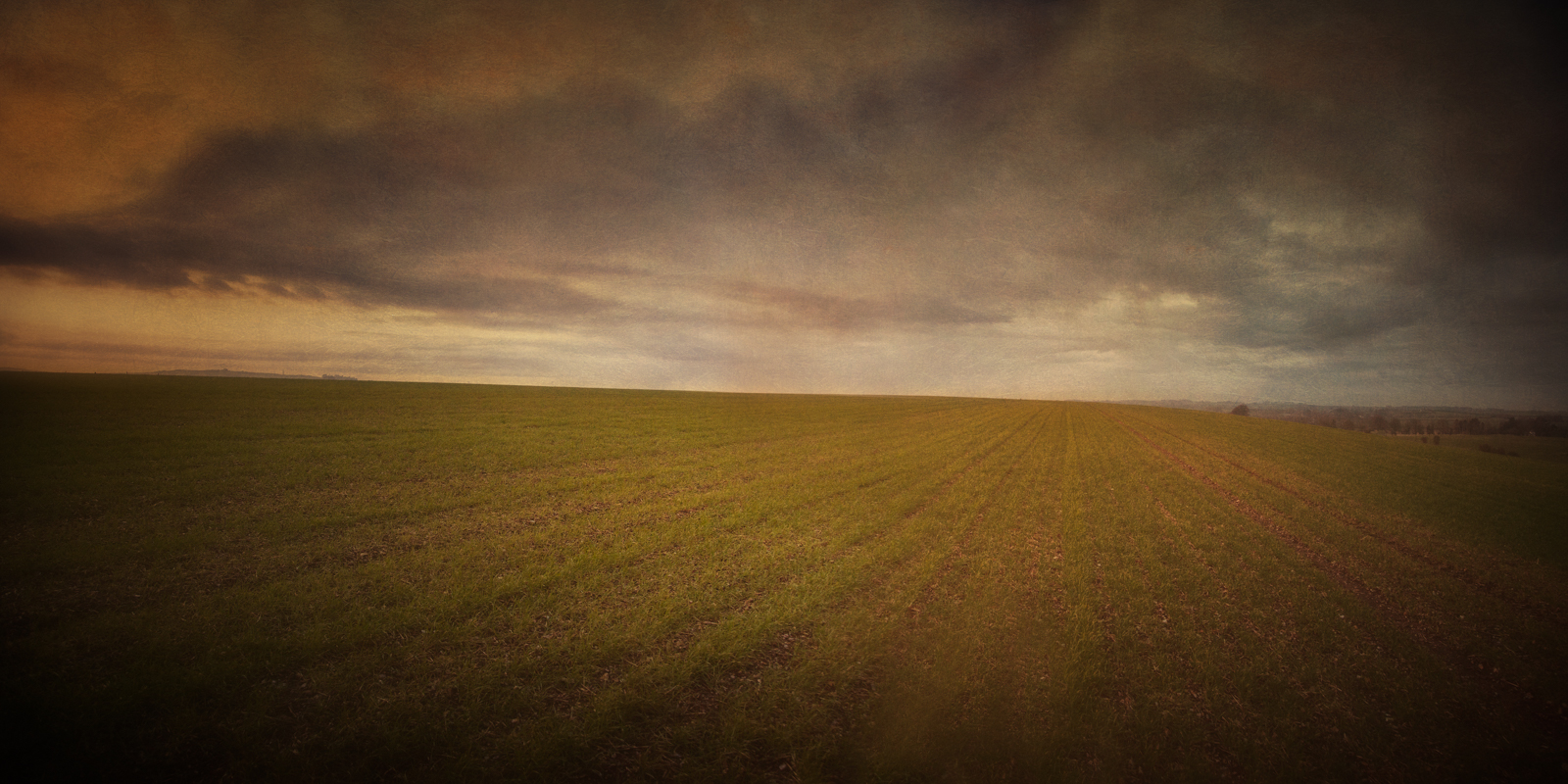 Waden Hill is another mystery. It separates West Kennet Avenue, the long precessional of stones that lead to Avebury Henge from Silbury Hill and West Kennet Long Barrow. You can't help but feel that if the people who built Silbury and Avebury could have, they would have taken the hill down. Except it was dotted with barrows as well, though those are hard to find now as farming took its toll on them. What you do find is sheep. Lots of sheep. And where you find sheep, you find sheep shit.
It's not a particularly tricky walk, and I was starting to get the hang of walking again, after a month or so drunk, stoned and mourning. But half way up I found myself winded and turned to look down on Silbury Hill and found what little breath I had taken away.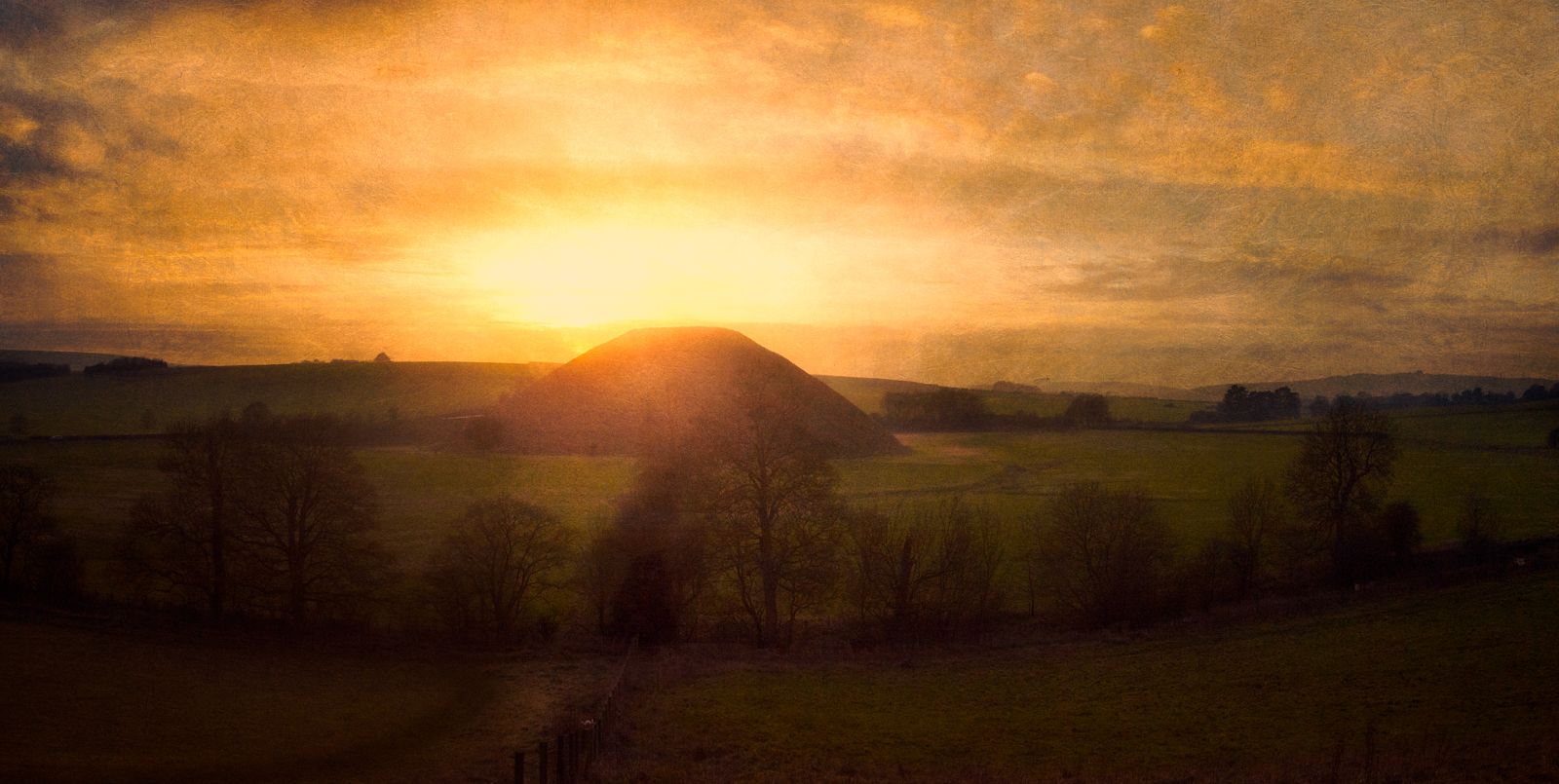 I had a few spectacular sunsets in Britain. One of the best was atop Glastonbury Tor. This one matched it. The sky was lit with a myriad of colors as the golden globe set directly over and then behind Silbury Hill below me. I sat there on the hillside, sheep watching me curiously and just felt.
You ever have one of those moments? You don't want to talk, think or even really focus on anything. You just want to sit and feel. I felt alive. I felt pretty damned complete and at least for the moment, content. I had a beautiful night ahead of me, a beautiful afternoon behind me, and one of the best moments of my life going on right then. It was a perfect moment.
Then I was up and to the top of Waden Hill. It's deceptively wide up there. From below it looks to be rather narrow, and it was in fact narrow enough to walk along and have beautiful views from all angles. Silbury Hill was growing dark to my left, West Kennet Long Barrow a silhouette in the distance. To my right West Kennet Avenue lay below me, and the main henge and stones of Avebury was stretched out before me.
You can just make out the series of barrows atop Waden Hill, with the help of an Ordnance Survey map and your imagination. Though in truth it may have been more imagination than anything else. Still, one can't help but wonder that this hill might have played a much larger role in the scheme of things than has been explored. It's likely we'll never know as much of it has been lost to farming, one of the few bastions of agriculture still holding sway over the history of the Avebury complex.
And then it was back down the hill and the processional way of the avenue.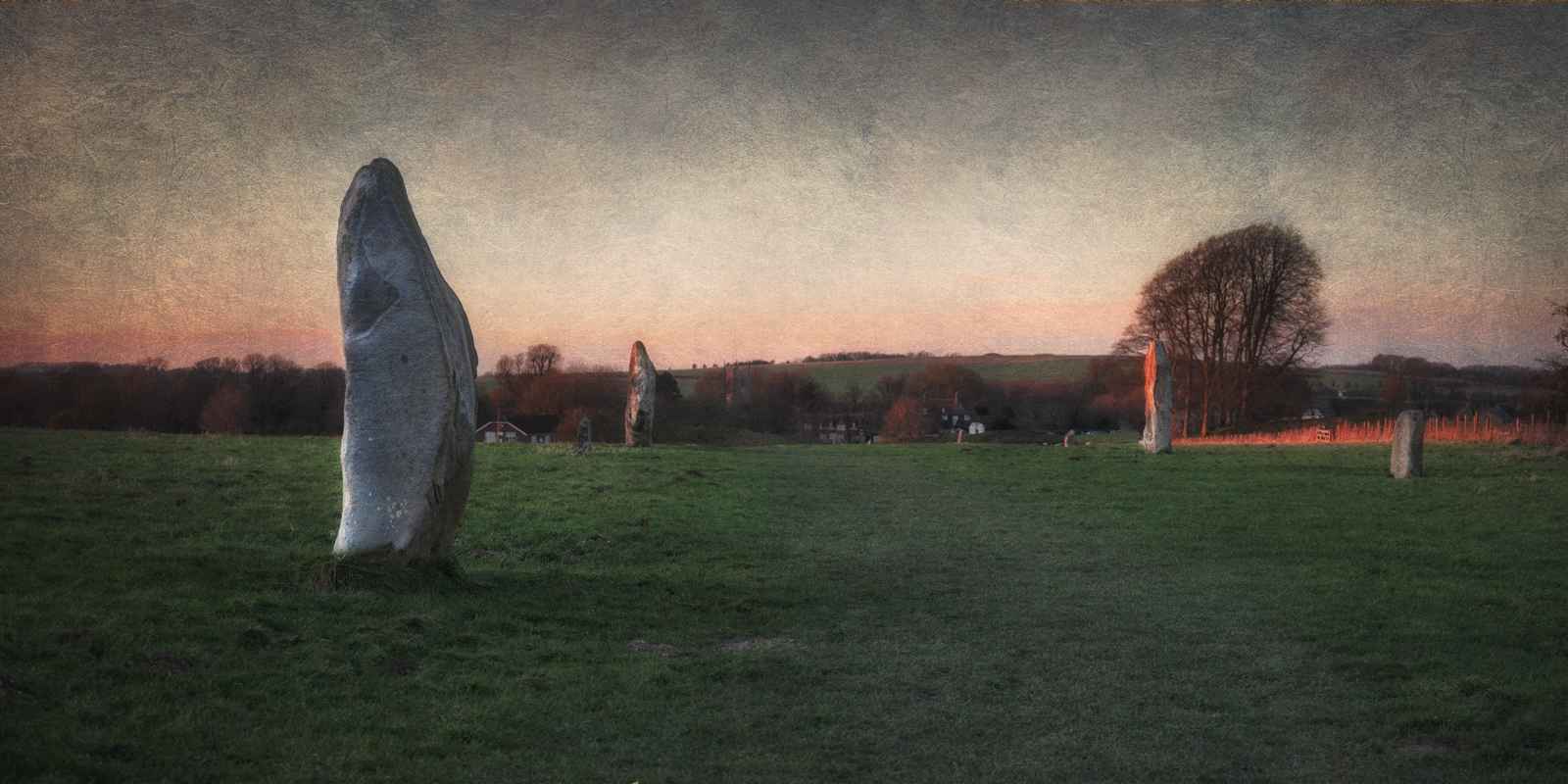 For the first time since Glastonbury back in July, I felt a part of the sacred again. A Christian would say they were filled with the holy sprit. It's a sort of euphoria which sweeps over you, that can't be mistaken for an endorphin or adrenaline rush. It comes from a different place inside you, someplace deeper.
I'm convinced one of the reasons for Avebury, an essential part of its design, was simply to see it. It's a landscape carved by humans, arranged according to some design long ago lost. A design which grew up organically, as generations added to their ancestors' work. You are still seeing it even though you don't understand what you're seeing. The effect is no doubt still there. It was designed to amaze, but also I'm convinced, to confound as well.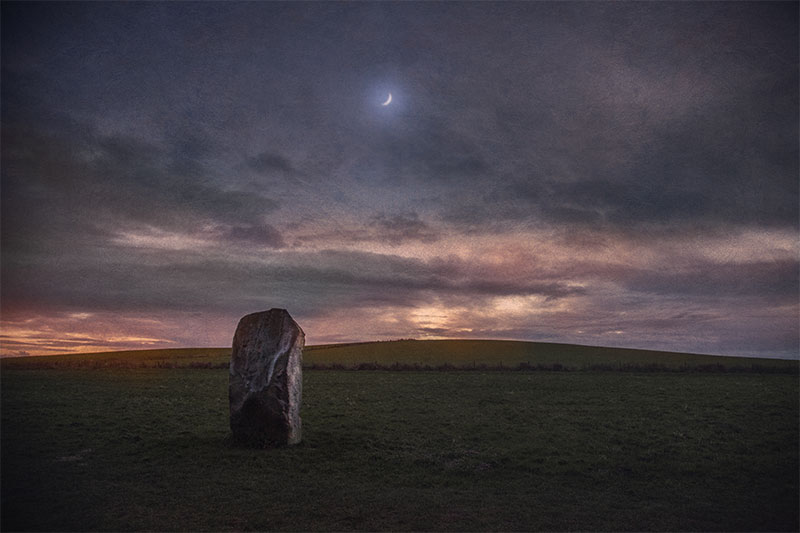 It's said that Avebury wasn't intended to be defensive. But I can't help but feel it's one of the best defenses an ancient people could have constructed. Supposing you were a clan, tribe or just a group of people traveling through the area, looking for a place to settle. You have a choice, you settle either by carving out your own space, or taking over someone else's by force. Even the people who lived here later would have appeared to be the people who built it, and the effect, the sheer amount of work that went into it must have staggered the minds of those who came across it.
Avebury could have been held against intruders for a millennia simply by its very existence. You'd have to be out of your mind to fuck with the people you thought had created it.
I came to the end of the avenue and the embankment of the henge, crossed the road and opted for the original entrance. I love the little path which climbs to the top here. It's windy, snaked with roots and moss, the trees hanging overhead. It's a spectacular view of the southeast quadrant of the circle, with the remains of the two smaller circles inside. Below you are the two entrance stones, still in place, still imposing as hell. I clambered down through the wet chalk sludge and sat for a few minutes on the ring stone.
I had just touched the sacred, something I didn't believe I could do without without that essential part, that love of my life, in my life. It's not love, or at least the kind of love I had longed for, but the sensation was much the same. I knew there was something out there which could fill the hole in my soul. I found it in Glastonbury, I found it here. Of course Avebury is my church, Glastonbury is my place of pilgrimage. But I'm convinced there are other places where I'll find the same thing. Even in my own garden at home, for such a feeling comes from the inside, as well as the landscape.
What I found a few minutes later, was my ass sitting in my favorite spot in the Red Lion, an ale and a beautiful night before me.
More about Avebury from A Gothic Curiosity Cabinet …
Avebury photos and fine art prints from The Wytchery