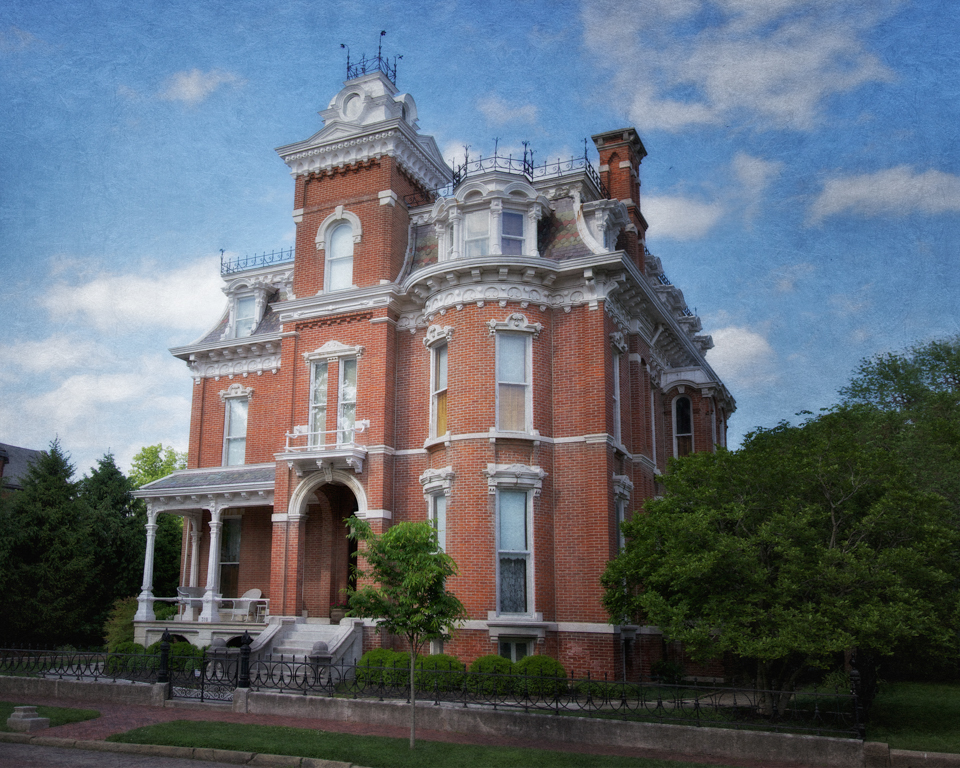 I was in Beaufort, South Carolina recently which prides itself in its old homes and architecture. And yep, it's something to be proud of. But I couldn't help but think that if you take away the Spanish moss, what you're left with is heat and stunning architecture.
In short, we've got that at home.
Evansville, Indiana grew up on a bend of the Ohio river, and summers there rival the lowcountry for hot, muggy weather. Unknown to most people in the area, so does the architecture. Much of the city is pretty typical suburban fare, though the downtown district still retains quite a bit of early twentieth century charm. But where you can truly step back in time is in the preservation district, just off downtown, a block inland from the riverfront.
The riverfront, now growing with riverboat gambling, restaurants, bars and shops attracts tens of thousands of visitors each year, drawn to the river city's charms. But head a few blocks over and in and you find yourself on tree-lined brick streets, full of turn of the twentieth century homes, lovingly restored. The Reitz Home Museum is the only Victorian residence museum in the state of Indiana, and gives a good idea what many of these homes must have been like in their prime. But it's easy to get in a good hour stroll down Southeast Second, First and Riverside Drive, past carriage houses, painted ladies, Italianate and Greek revival, elegant brick structures, many with hitching posts still out front, and widow's walks on the top floors which once gave panoramic views of the river.
Weekday mornings and afternoons are the best times for touring the district, before the cars of those renting apartments in these grand old houses get home and line the streets. Nightime is magic as well, when silence descends on the streets and the smells of these older structures waft out to greet you on the sidewalks.
Time traveling in the midwest is a subtle art, and here you can find it at its finest. Non-commercial, very little in the way of formal historic attractions, instead you find yourself walking through a residential neighborhood, still alive and much as it must have been a hundred years ago. When the light's just right, when the scent of the flowers is rich in the thick, midwestern air, it's easy to be transported back. And hard to convince yourself to leave.
Note: I found a great site with info on Evansville history, which helped me put names and dates to these homes. Check it out!