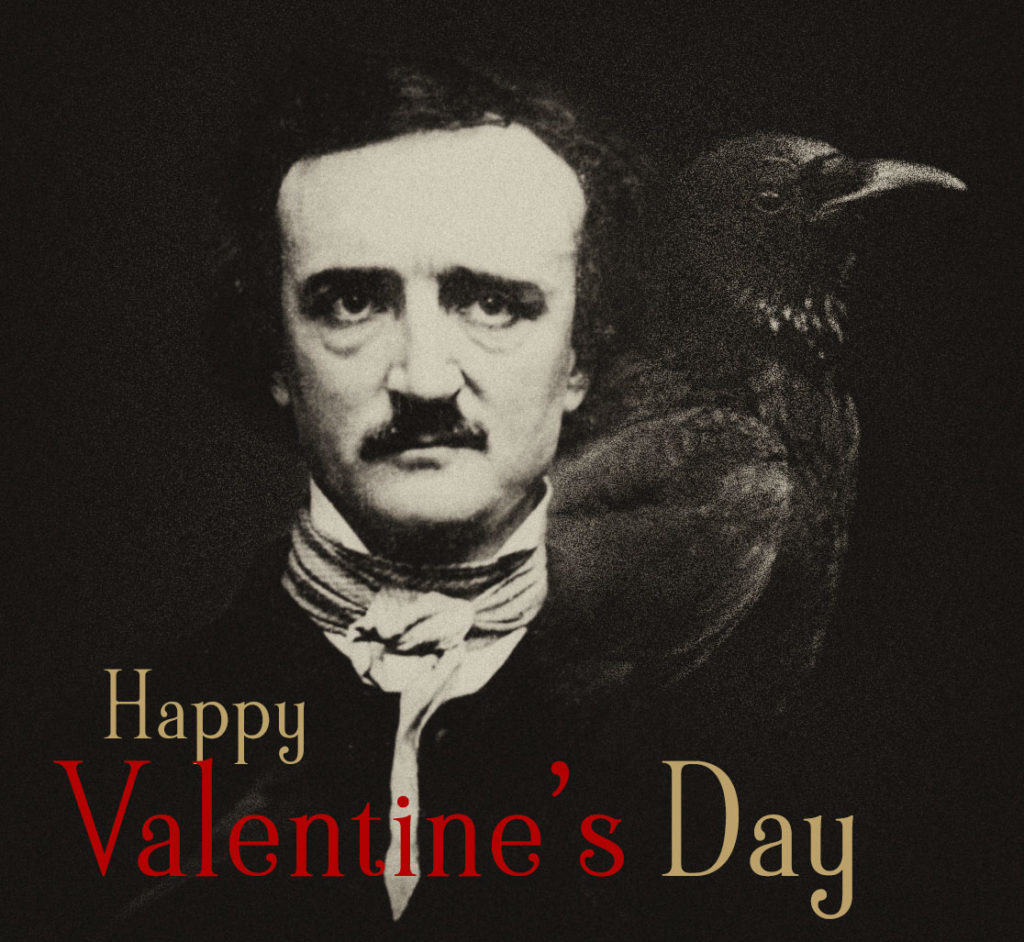 Though it's tempting after reading Annabel Lee to believe Poe thought otherwise, sometimes love dies.
There's always a choice involved. Someone has to make the decision that this is it.
If it's not you, it's a blow that's hard to recover from. To start with, you don't want to. Your love didn't die. You want to hold onto the most precious thing you know.
So we do, because we're terrified if our loves goes under, it pulls us under with it. When we lose our love, we lose our power.
When you love fully, when you give all the devotion that lies inside you, that becomes your source of strength. It's frowned upon now, called codependent, obsessive and a slew of other psychological terms people like to bandy about when they no longer feel that themselves.
You're deemed mad for simply holding onto that amazing love the way it began, and growing it so it didn't die. You're deemed mad for still having faith and trust in a person who is walking away from you. When you don't heal fast enough, you're deemed mad for wallowing in pain. There is no doubt that the narrator in Annabel Lee is in pain. Nor is there any doubt that he's mad.
Pain teaches you a lot. To run away from pain is to deny yourself part of being human. Some people can't handle it. Some of us dive into it with both feet, because we want to experience all life has to offer, and to come out the other side truly healed, not just with bandages slapped over old wounds.
Annabel Lee was Poe's last poem, and it's logical to believe it's about his dead wife, Virginia. In the poem the lover can't accept her death, feels she's been buried before her time, taken from him unfairly, and so he joins her every night in her tomb, descended into madness.
Annabel Lee was Edgar Allan Poe's last poem. It's obviously based on his experience losing his wife, but also a culmination of all the losses he experienced throughout his life. From his mother at an early age, his relationships with women were often ended with their untimely death. But it's important to realize he didn't give up hope with Virginia's death. He still sought love up until the end. But he did spend a bit of time in total madness. This is our paen to pain. To feel the ultimate in pain means you've felt the ultimate joy. It's a fair trade.
Poe romanticizes the pain in Annabel Lee, it's an idealized version of what he felt. A dramatic retelling of his most insane thoughts.
In the poem, Poe loves a dead thing. It's metaphoric necrophilia and it's black as hell. There is no happy ending in Annabel Lee, just a descent into total madness.
I wanted desperately to find a happy ending for Poe, so I could find one in myself, but I couldn't. Then someone pointed the way to me.
Annabel Lee isn't Poe's biography. Yes, Poe descended into madness upon her death. But he came out the other side and when he did he still had that one thing we can't find when we're still broken.
Hope. He didn't spend his remaining days loving a corpse. Till the end, he was fighting for love. That's his happy ending, such as it is. He of course never found it and died miserably.
But he tried.
Poe recognized that you can't love the dead, whether it's a person or love itself. You can love a memory, but even memories fade. The love never dies – yes, I still love you – but that love fades in silence and distance. I saw our love gasping for breath because before the end it was trying to survive with those two poisons in its system. It was a losing battle, because no matter how much you want to, you can't do it alone.
When your lover walks away it's admitting they were wrong. They break the triumvirate of vows that lovers make to each other, almost universally. They pledge their lives to each other, their fidelity and no matter what, they'll keep trying to get it right.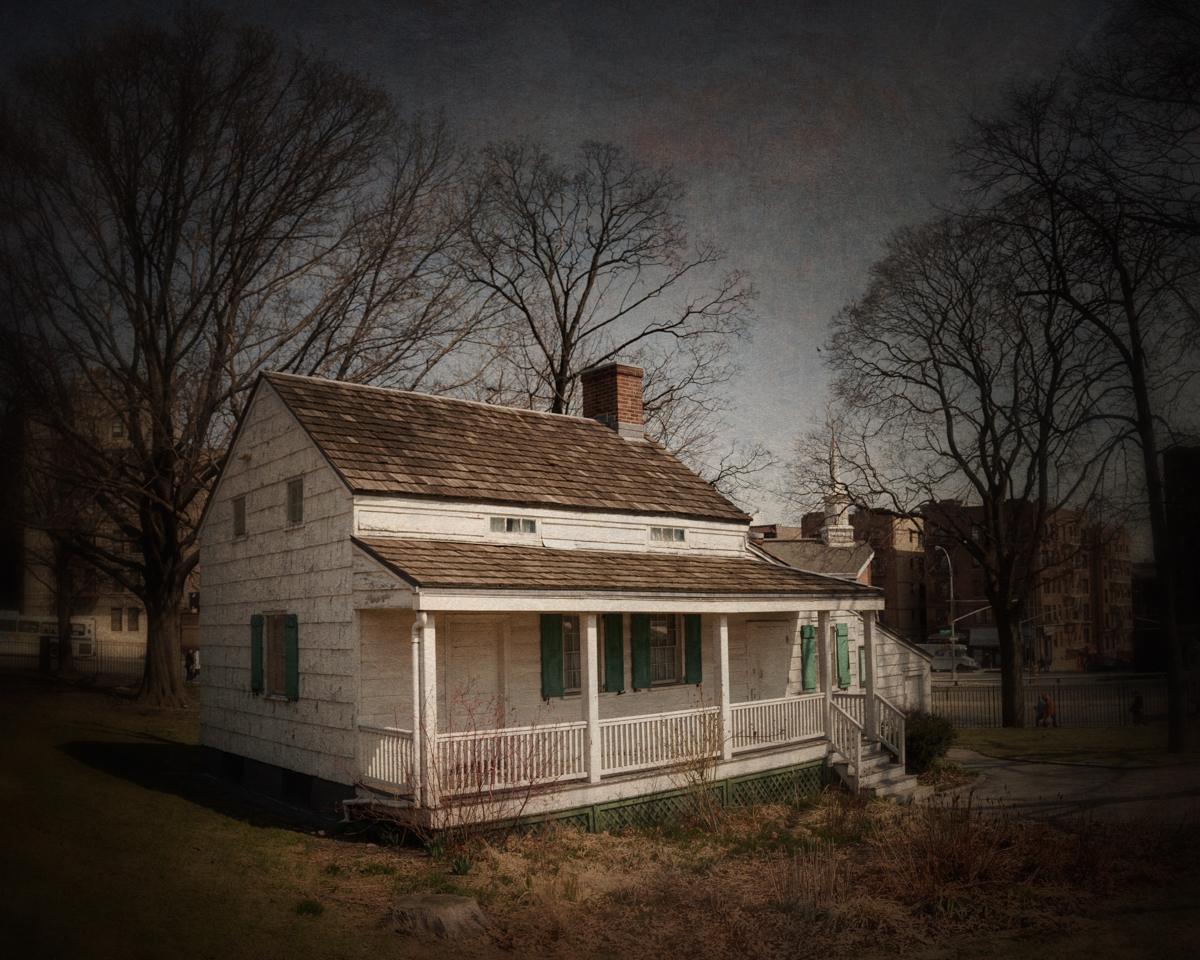 When they choose to walk away you're left with the corpse. You stay beside it, hoping for a miracle, that some necromancy might bring it back to life again. You pray over it, you beg all the gods in the heavens to restore it. You bargain with your soul to the demons in hell to let it open its eyes one last time.
But your love stopped growing long ago, and now you're rotting along beside the corpse. Go down with it, or fight for the surface.
I bobbed to the top.
Because I chose to go through that hell, I found a gift in it. Peace. I tried everything I could. When things are that dire you can't just try again. There's too much blood flowing, too many strips of skin have been peeled from both of your bodies. Love needs healing as much as people.
If love is real it's amazingly resilient. But it takes two to heal it.
How, or even if you put yourself back together says a lot about yourself. I chose to dig into the pain to find the wounds, to dress them one by one, so they wouldn't break open again. Pain is your guide to finding the places where you've been hurt. That's hard to do, because quite often it's a thousand cuts coming together to create that cacophony of agony, not one gaping wound.
Where do you find that healing? Hope.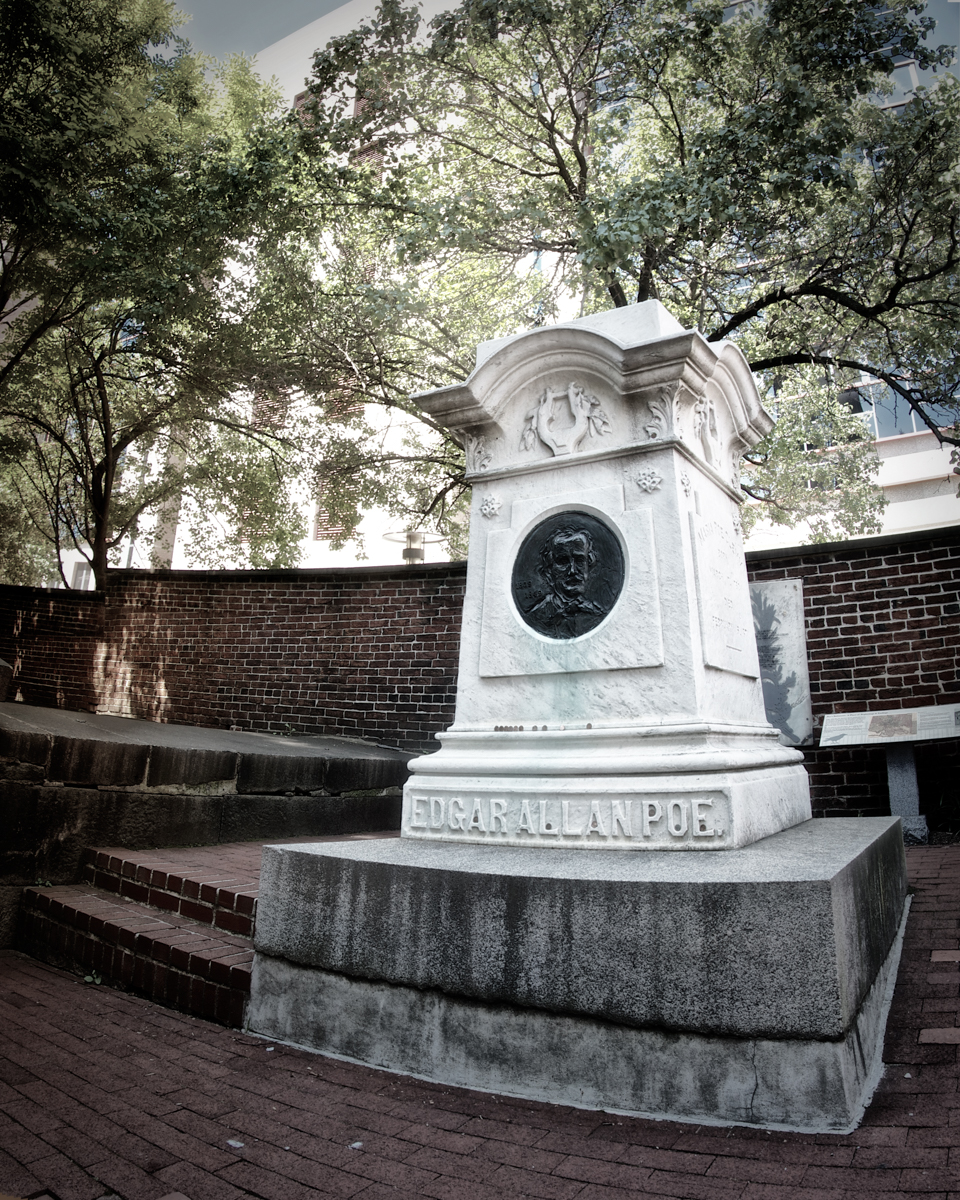 Hope isn't just wishing things will be alright. It's not just wishing things were better. It's doing all you can to make sure it will be, it's making sure you don't make the same mistakes if there's a next time. You don't rush out of love, because if you're like me, part of the problem is you rushed into it to begin with.
But fuck that, that's who we were. And if we hadn't rushed into it, we'd never have done it, and all that beauty would never have happened and I'd have missed the pain. So the mistakes I made this time, I'd only have made again later. Because I didn't know how not to.
Perhaps Poe rushed it, went too quickly into that search for love. Maybe he heard his own clock ticking and knew he didn't have much time left. Who knows?
I'm not Poe, and you're not Virginia. You're not dead, you're just half a world away, living in silence in the same silence that killed us to begin with.
Those of us left behind always believe it was easy to fix. Because it was so easy to fall in love in the first place. All it took was reaching out, finding that hand, then opening the heart and the mind, and accepting what we felt was real. Love is governed by cycles. Some people never recognize that and break it off at the end of a cycle. But it's nature at work. When one cycle ends, you replant, you water and fertilizes and grow it again. You work the soil it grows in, you fill it with dead, decaying things, to feed that which lives within. You keep all the cycles of life connected.
Those of us left behind who survive it know this. We were the ones who didn't fail in love. We kept it alive and growing.
So if love does pop back up in my life, I'll be ready for it. I'm not now, it's still too soon. I still don't know what I'd do if that phone rang and I found her on the other side. Till you can answer that question honestly, you're not ready.
In the meantime you grow stronger, you listen to yourself for the first time in a long time, and take care of yourself first. I met someone the other night who shared her experience with this and she put it better than I've ever heard it. It's the search for the beauty in the pain, the little things that you string together that pull you through. You do it by celebrating the joys you find along the way, you fill your life with joy so whether with you or without you, life still has meaning.
Because the only thing worse than loving a dead thing is being one yourself.
I'm not dead yet. I'm not content to lie down next to a dead thing, even if that corpse was as Poe put it, my life and my bride.
For it's the corpse of a stranger now, one I no longer recognize. I can still love the memory, but leave the sepulcher and lock the door behind me. There's life out there. There's hope out there. There's joy out there. There's all that inside me.
I've grown greedy for more. It's how nature works, when you let it.